WordPress is the world's most widely used content management system, and it's about to get even better with the release of WordPress 6.2. The new version of WordPress is set to include several exciting features and improvements that will enhance the user experience and make it easier than ever to create beautiful, responsive websites. In this article, we'll look at the new features coming in WordPress 6.2.
Table of Contents
Full Site Editor exits BETA testing phase
The site editor feature has been in beta for a while but will finally be released in WordPress 6.2. This feature allows users to create custom block-based themes and experiment with their WordPress websites, plugins, or themes. The site editor feature is now stable for the community, and users can try it out even if they are using the older classic editor with a block-enabled theme.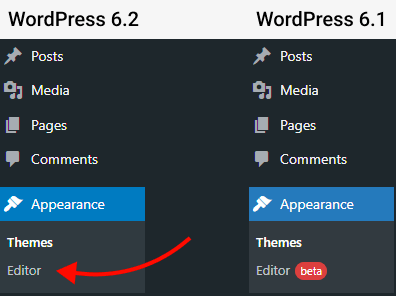 Explore and select templates to edit
With WordPress 6.2, the site editor will first load the template preview window. From here, users can browse different templates and preview what it looks like. Users can then click on the Edit button to start working on the selected template. Once editing is complete, users can click on the WordPress logo in the upper-left corner of the screen to bring back the template browser sidebar.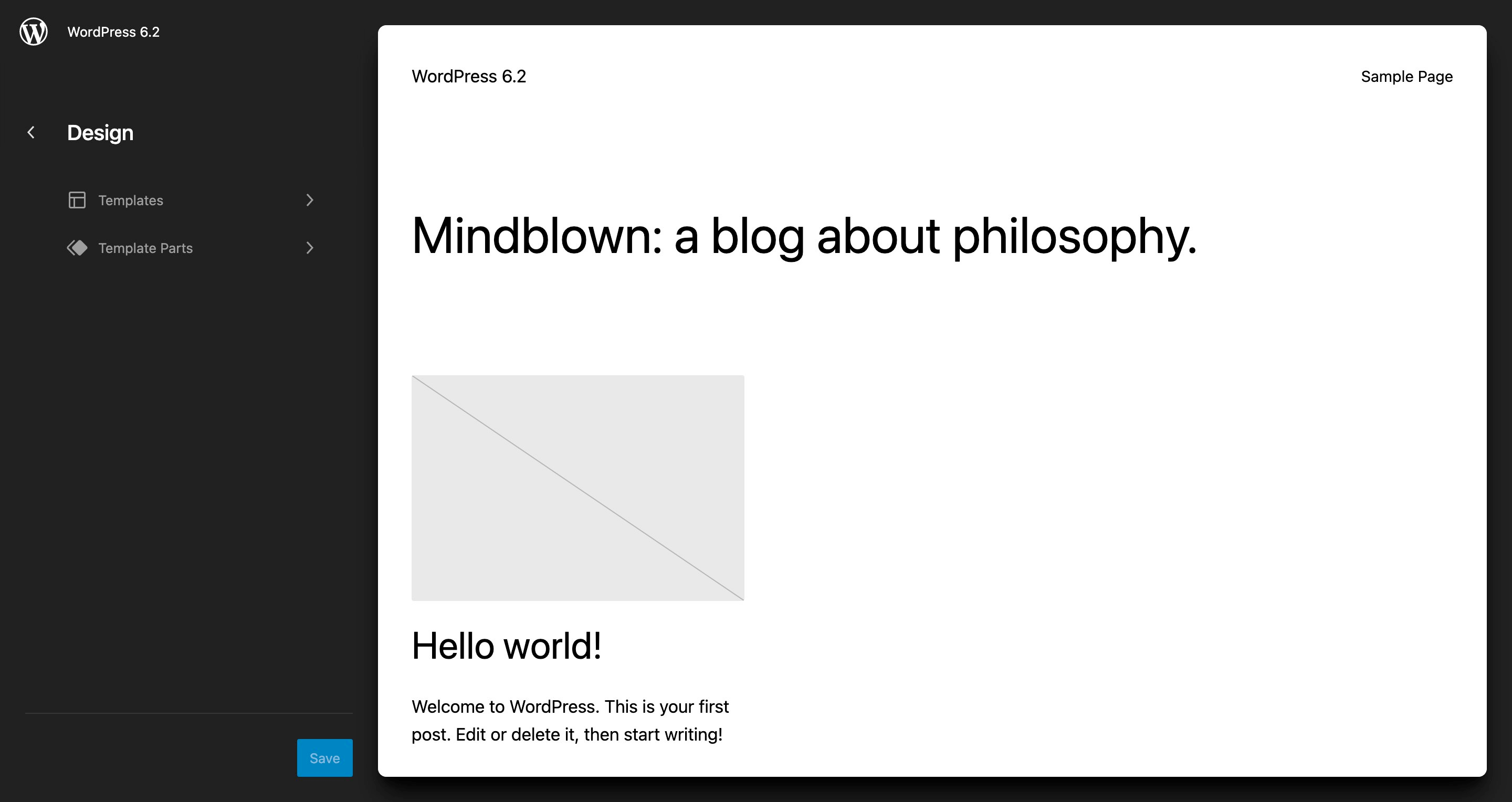 Apply custom CSS to your theme or individual blocks
In WordPress 6.2, users can add custom CSS for their theme or specific blocks. Users can select Custom CSS from the menu from the Styles panel to add CSS that applies to their entire theme. For adding custom CSS for specific blocks, users can click on the Blocks menu and then click on the block where they want to apply their custom CSS. Users can also use the free WPCode plugin for conditional CSS or keep custom styles outside theme-specific settings.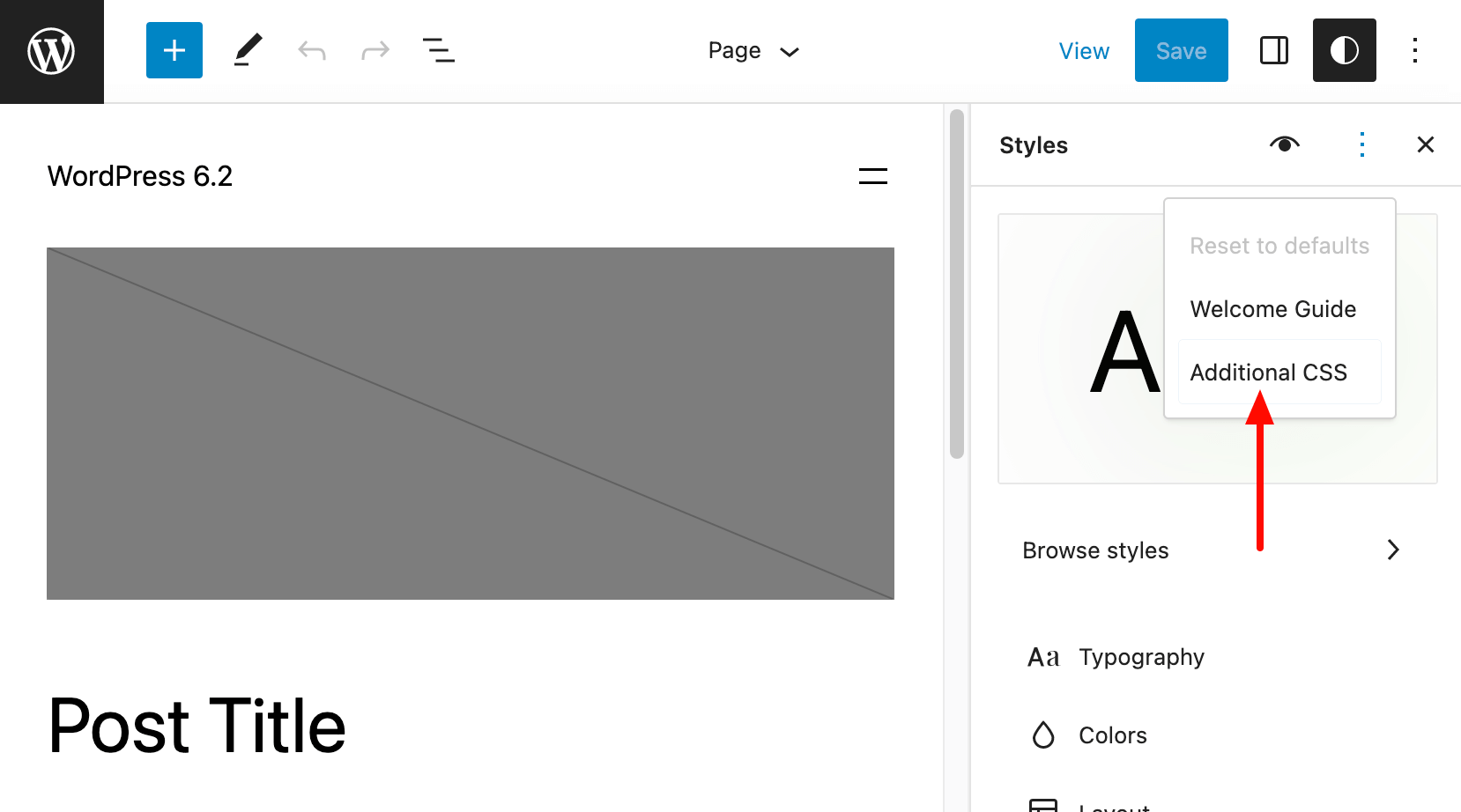 Navigation menus enhanced with new features
WordPress 6.2 has made it easier for users to create and manage navigation menus using the site editor. Users can add, remove, and edit menu items in a subpanel under the Navigation block. Users can also create a new blank menu or reload an older one.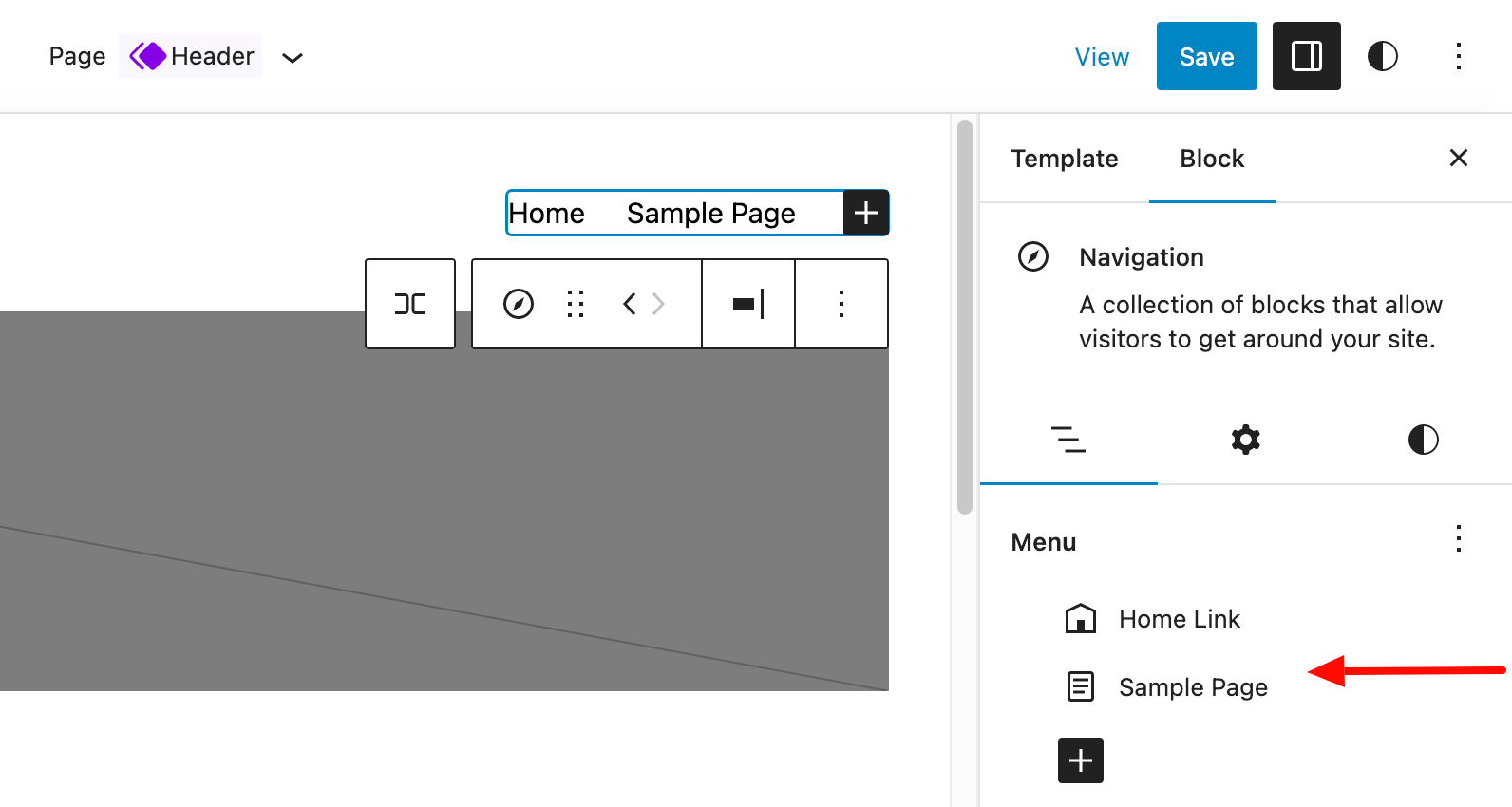 Highlighting colors indicate parts of templates being edited
WordPress 6.2 will highlight the template part that users edit and that changes will be made on a side-wide, global scale. This will help users realize that instead of editing a specific page or post, they are editing a template part, and the change will also affect other pages on their site.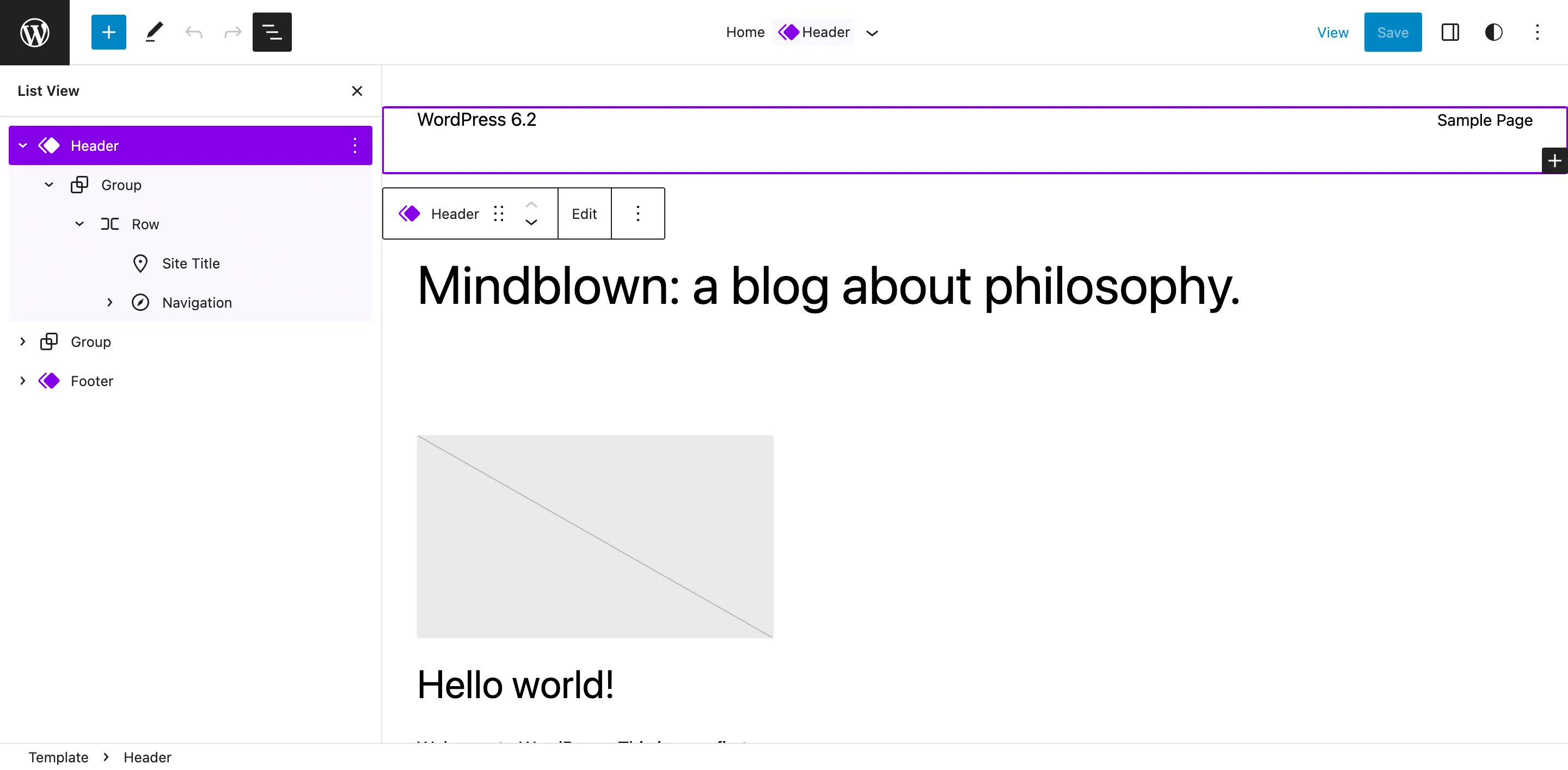 View block styles in the Style Book
The Style Book is a new feature that shows all the blocks and how they are styled in a user's theme. This feature can be accessed by switching to the Styles panel and clicking the style book icon.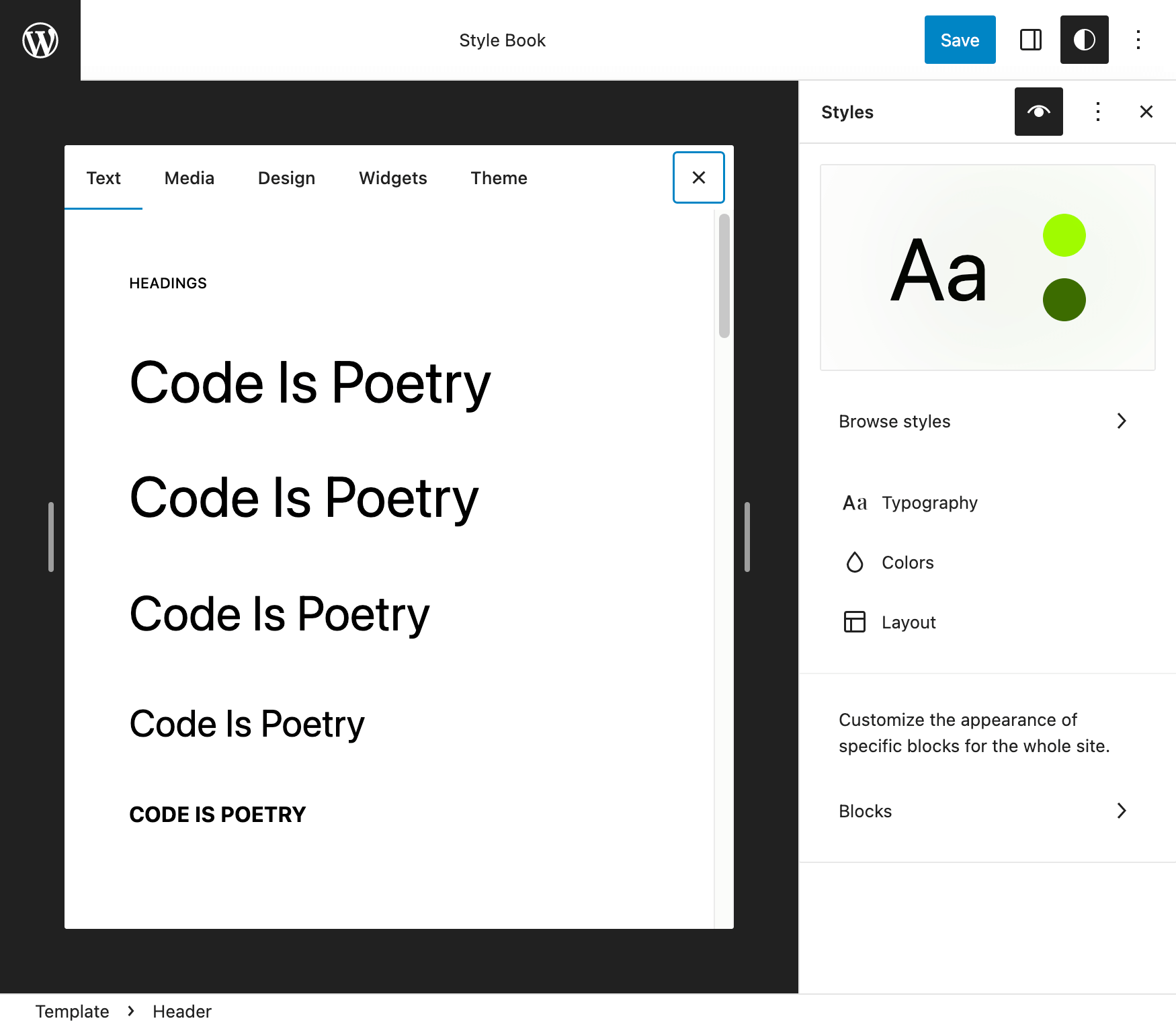 Duplicate block styles with copy and paste
Users can now copy and paste block styles in WordPress 6.2. This feature makes applying a specific style to another block easier.
To copy a style of a block, you can select "Copy Styles" from the block options.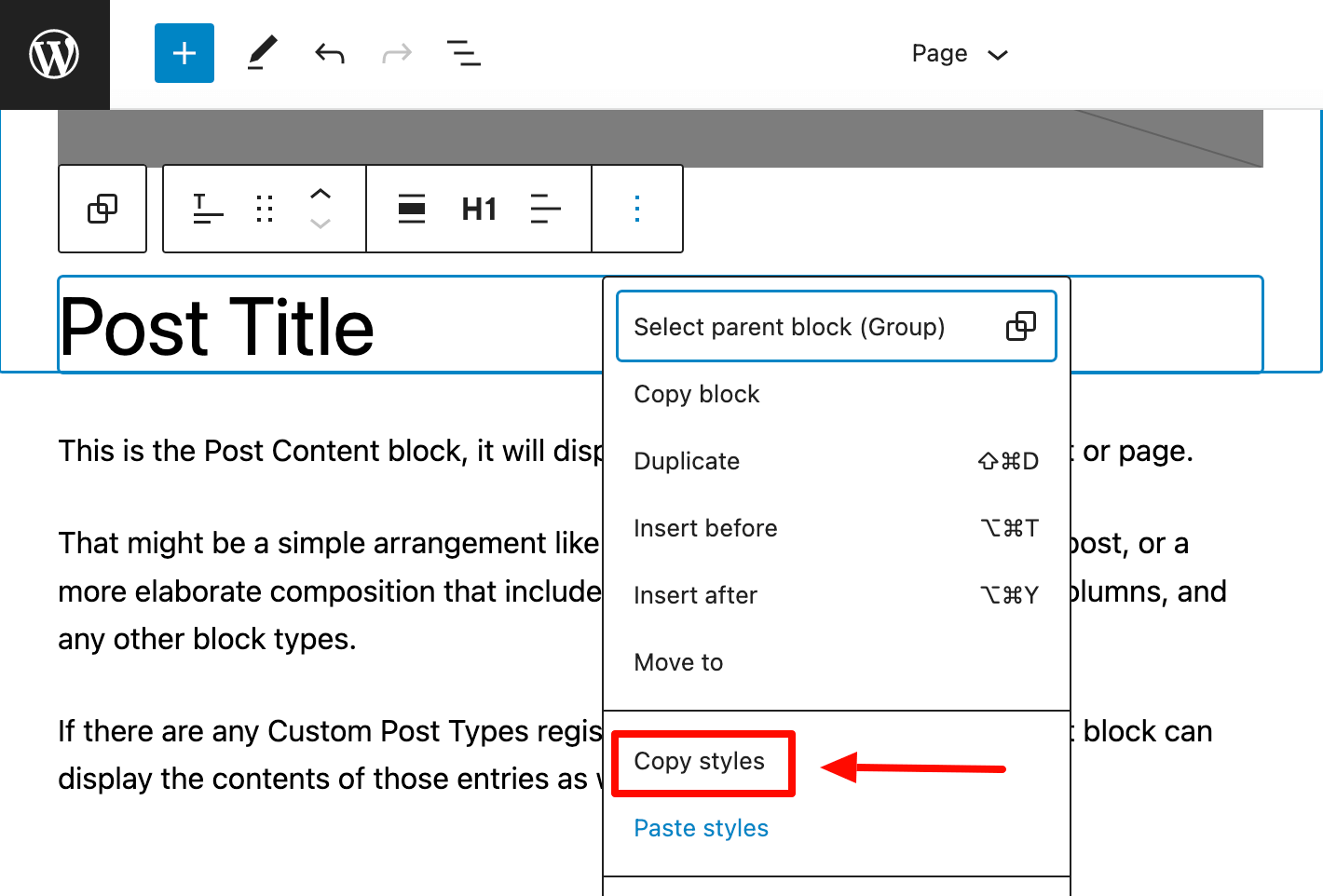 Once you've done that, you can edit another block and paste the copied styles by selecting "Paste Styles" from the block options.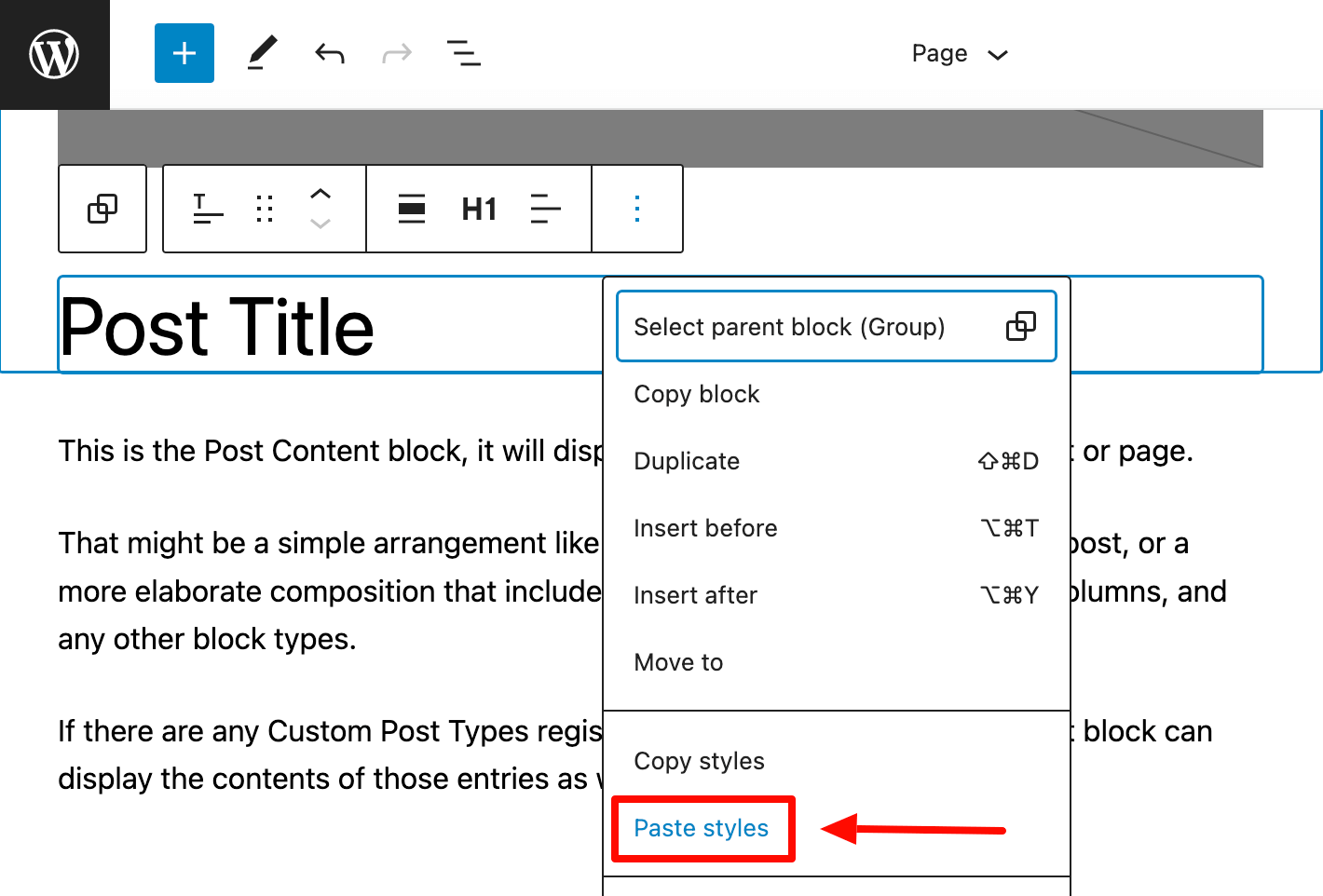 Classic widgets are now imported as template parts in block-based themes
WordPress 6.2 brings a new feature for users still using the Classic Editor. Using a block-enabled theme, you can import Classic Widgets as Template Parts.
This will allow you to use Classic Widgets in your site editor, and you can then customize them just like any other block.
To import classic widgets, go to the editor, add a new template part and once you have added a new block, you should see the "Import Widget Area" setting where you'll be able to select a widget area to import.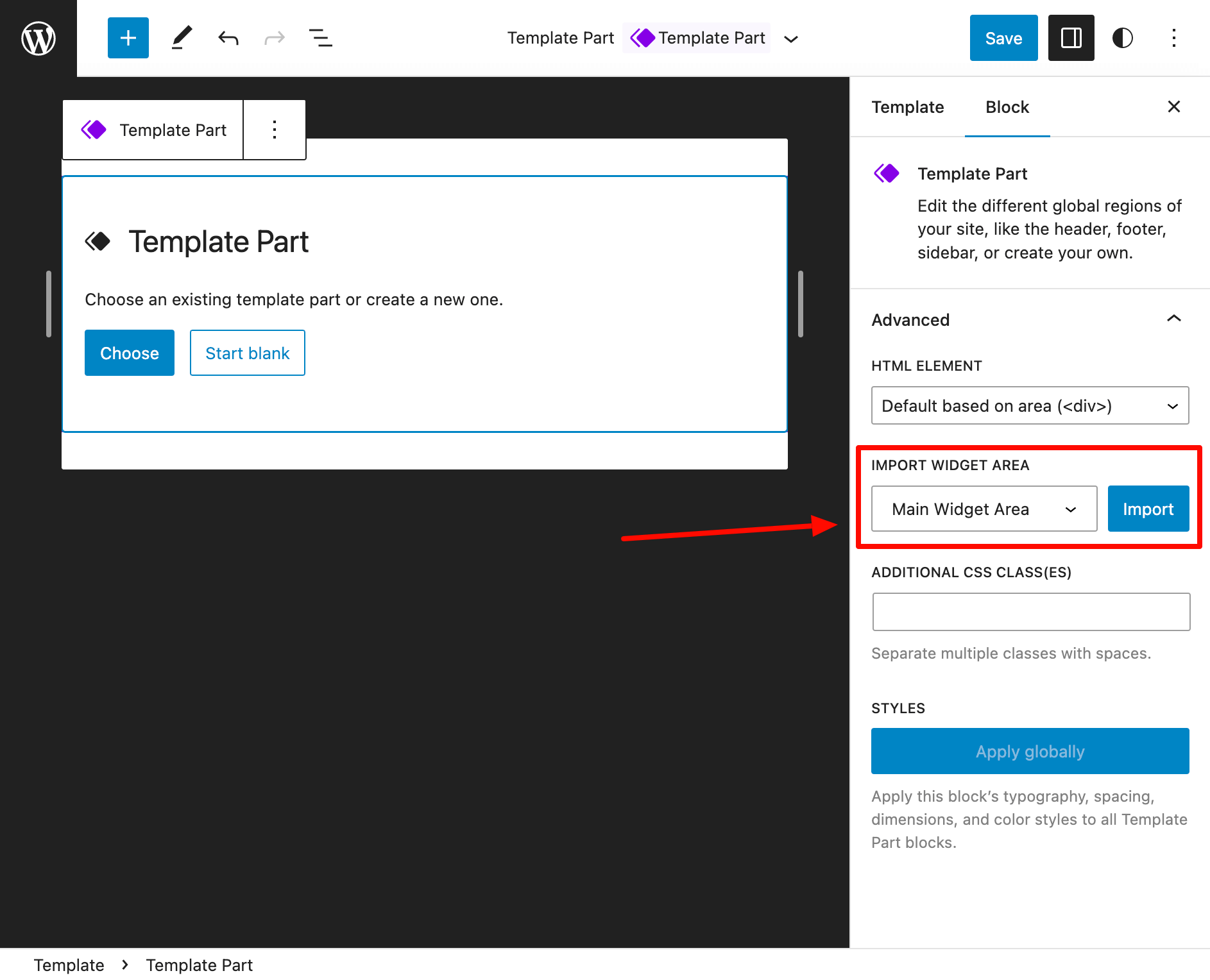 Block settings and styles in separate sub-panels
In the WordPress 6.2 site editor, you will see separate sub-panels for Block Settings and Styles.
This will help you keep things organized and quickly find your desired settings and styles.
The Block Settings panel contains options like Block Alignment, Width, and Height. You can change the background color, font size, and other style-related settings in the Styles panel.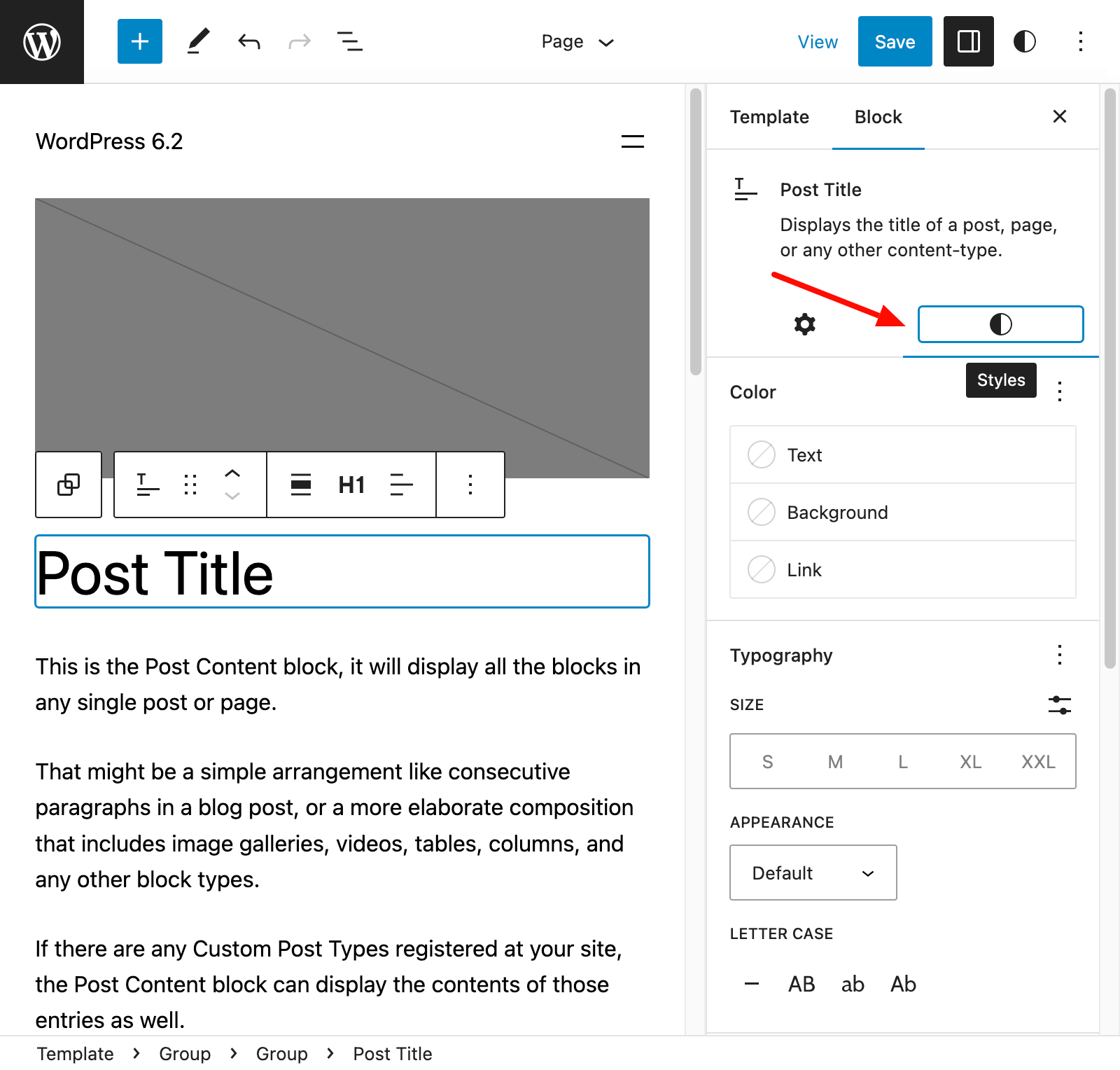 Introducing a new Distraction-Free Mode
One of the most significant changes in WordPress 6.2 is the introduction of a new Distraction-Free Mode.
This mode will help you focus on your content and eliminate distractions from the site editor.
To enable this mode, click on the Distraction-Free Mode button at the bottom of the screen. This will hide all the menus and sub-panels and give you a clean, distraction-free editing experience.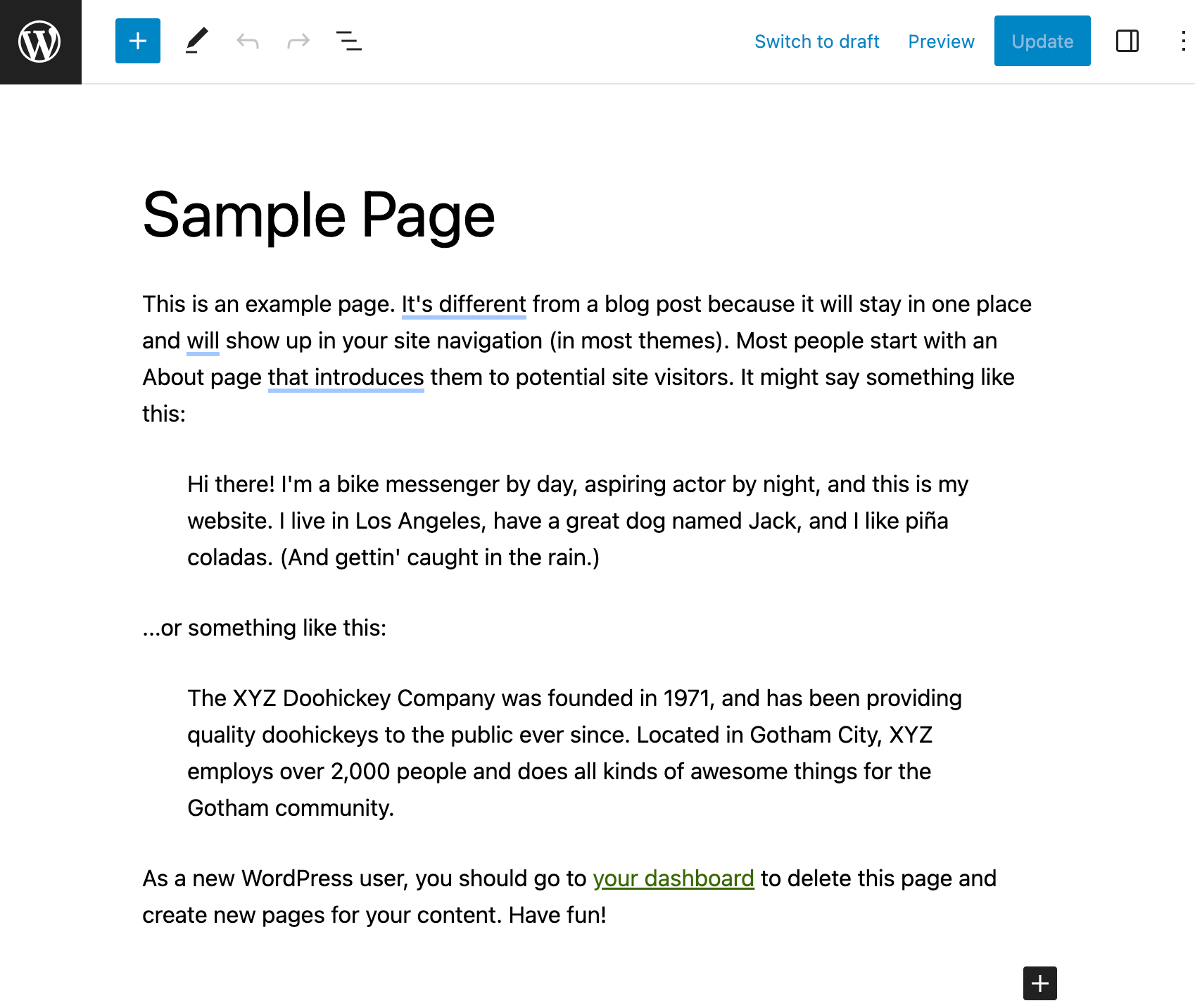 Improved pattern insertion with new categories
Patterns are a set of pre-designed block layouts that you can use to create new pages and posts in the site editor quickly.
In WordPress 6.2, the Pattern inserter has been improved with new categories that make finding the patterns you need easier.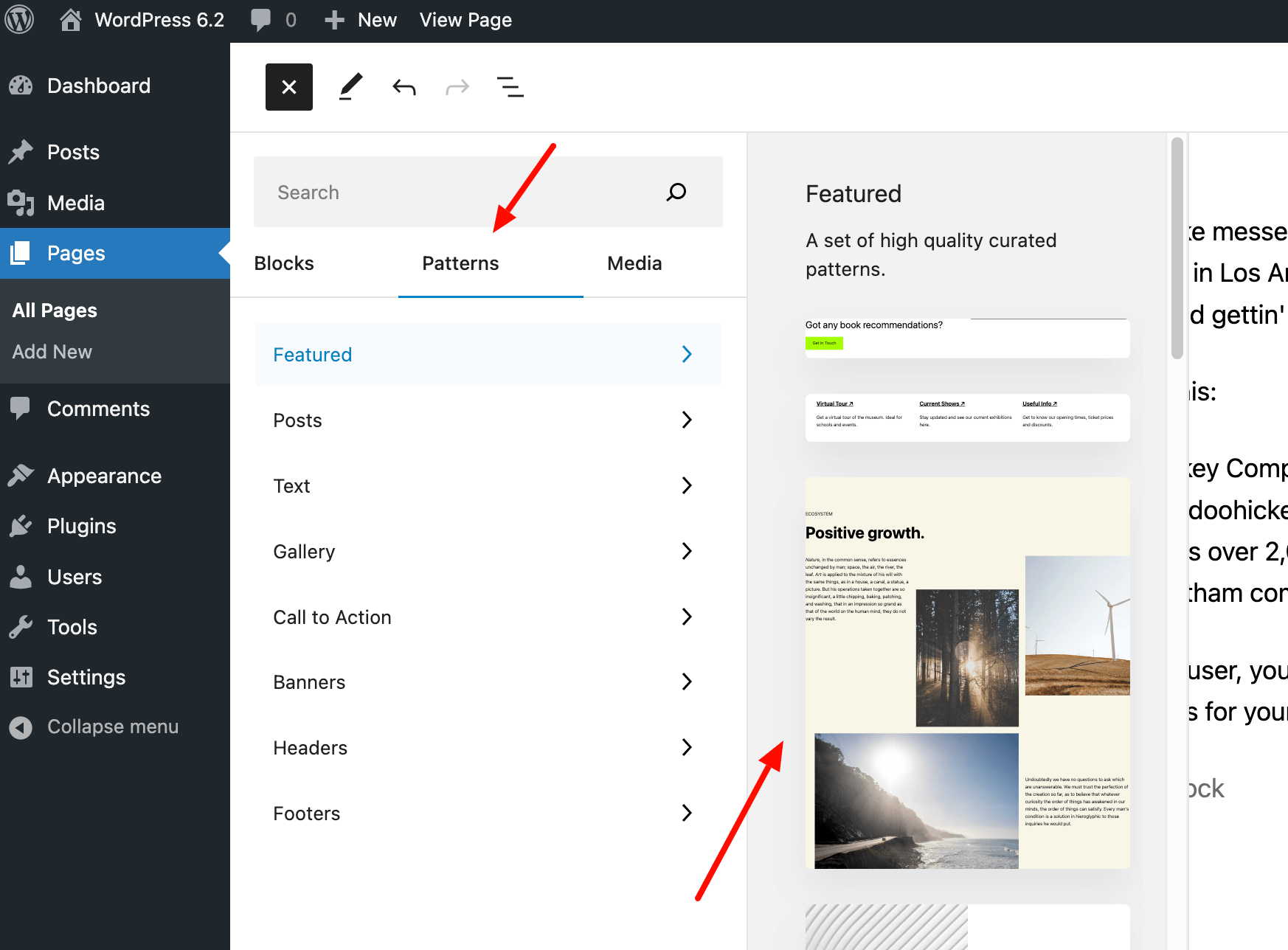 New pattern categories
You can filter patterns by categories like Business, Creative, News, and more. This will help you find the right pattern for your project quickly and easily.
Miscellaneous updates and changes
In addition to the significant features listed above, WordPress 6.2 also includes several smaller changes and improvements. Here are a few examples:
You can now download media files
While browsing the Media library, you can now hover each uploaded media file, click on the "Download file" to start downloading the file on your device.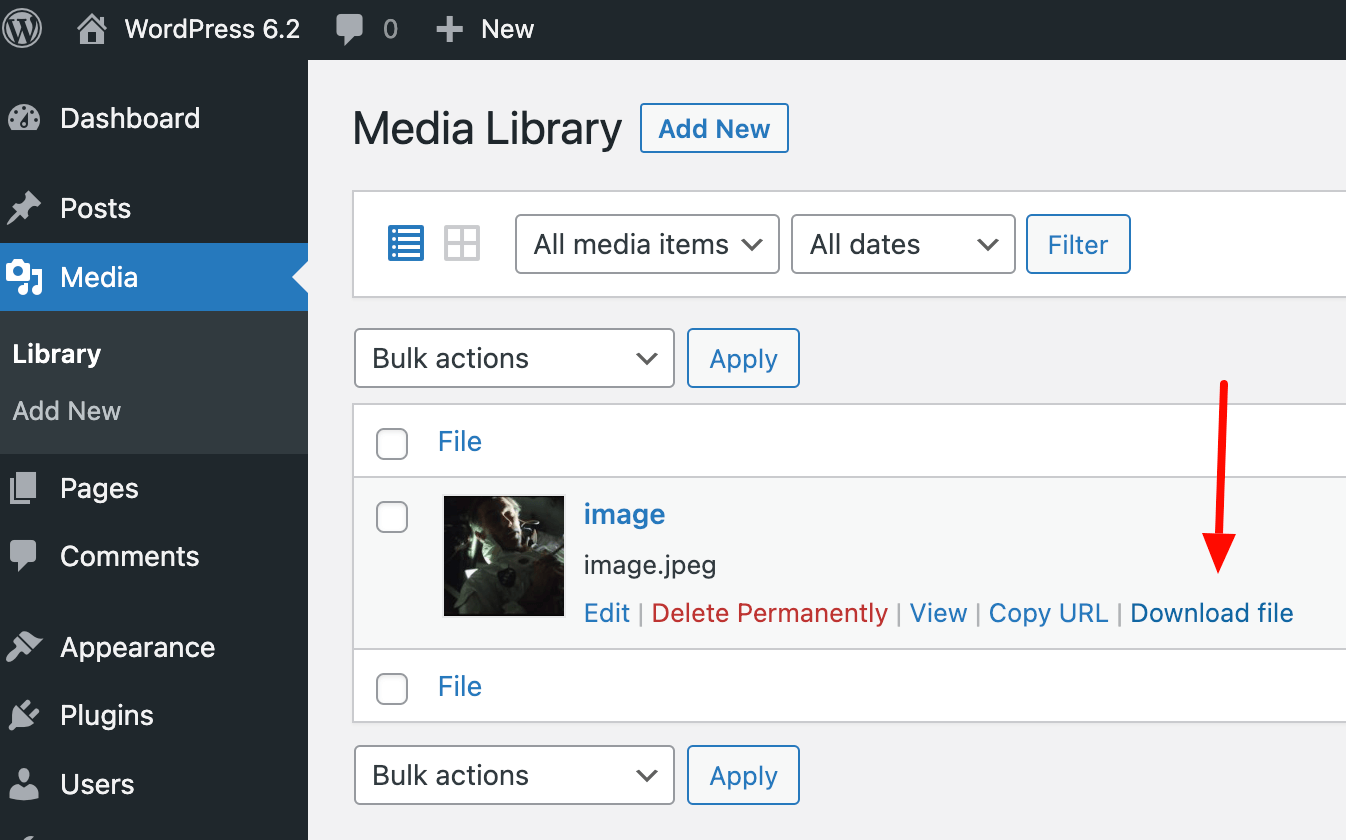 Openverse integration to provide free images
Benefit by having over 600 million images and audio files using the Openverse catalogue for free!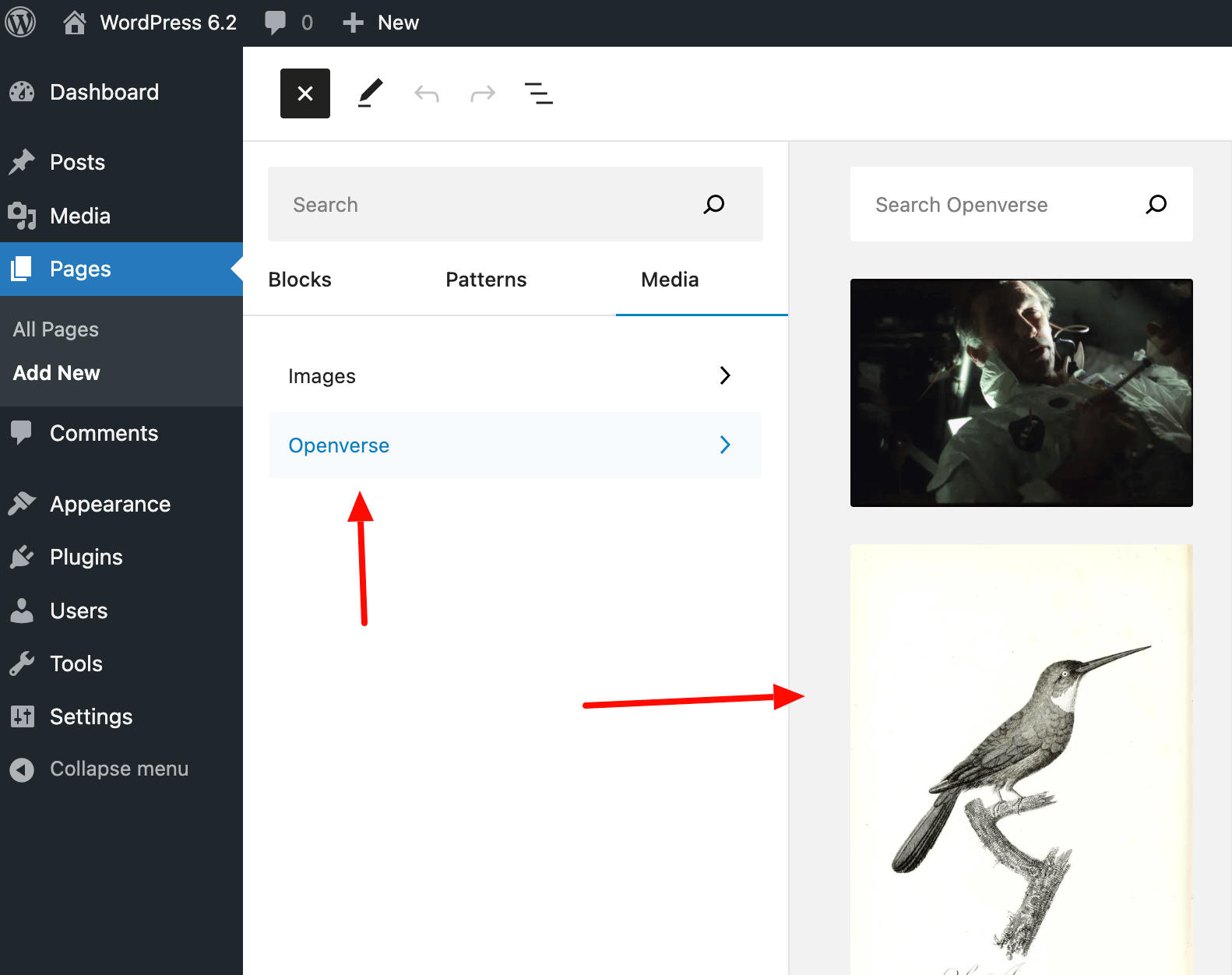 As well as:
Improved accessibility of the site editor with better keyboard navigation.
Better compatibility with plugins and themes that use the site editor API.
Support for new block patterns and patterns from the WordPress.org pattern directory.
Enhanced support for the WebP image format.
Under The Hood Changes
WordPress 6.2 also includes several under-the-hood changes that improve the overall performance and stability of the platform. These include:
Improved support for the latest PHP versions can help your site run faster and more efficiently.
Improved caching for the site editor can reduce the time it takes to load pages and blocks.
Updated libraries and dependencies that improve security and stability.
Conclusion
WordPress 6.2 is an exciting release with significant new features and improvements. With the Full Site Editor coming out of beta, users can experiment with new block-based themes and enjoy an improved editing experience. The new Template Browser, Custom CSS, and improved Navigation Menus make it easier to customize your site.
The addition of the Distraction-Free Mode, improved pattern inserter, and the ability to import Classic Widgets as Template Parts make the site editor more versatile than ever.
Overall, WordPress 6.2 is a major release that brings many new features and improvements that will enhance the user experience and make creating beautiful and functional websites easier.