WordPress 6.4 has been in the works since April 2023 and is scheduled to be released on November 7, 2023. In this post, we'll be your guide through the upcoming WordPress 6.4 update, focusing exclusively on the key features that are poised to make a significant impact on your WordPress journey.
Table of Contents
New Default Theme: Twenty Twenty-Four
With WordPress 6.4, we bid farewell to the Twenty Twenty-Three theme and welcome the brand new Twenty Twenty-Four as the default theme. Similar to the previous theme, this will also be a block theme fully compatible with all the site editor tools and will also introduce new design tools.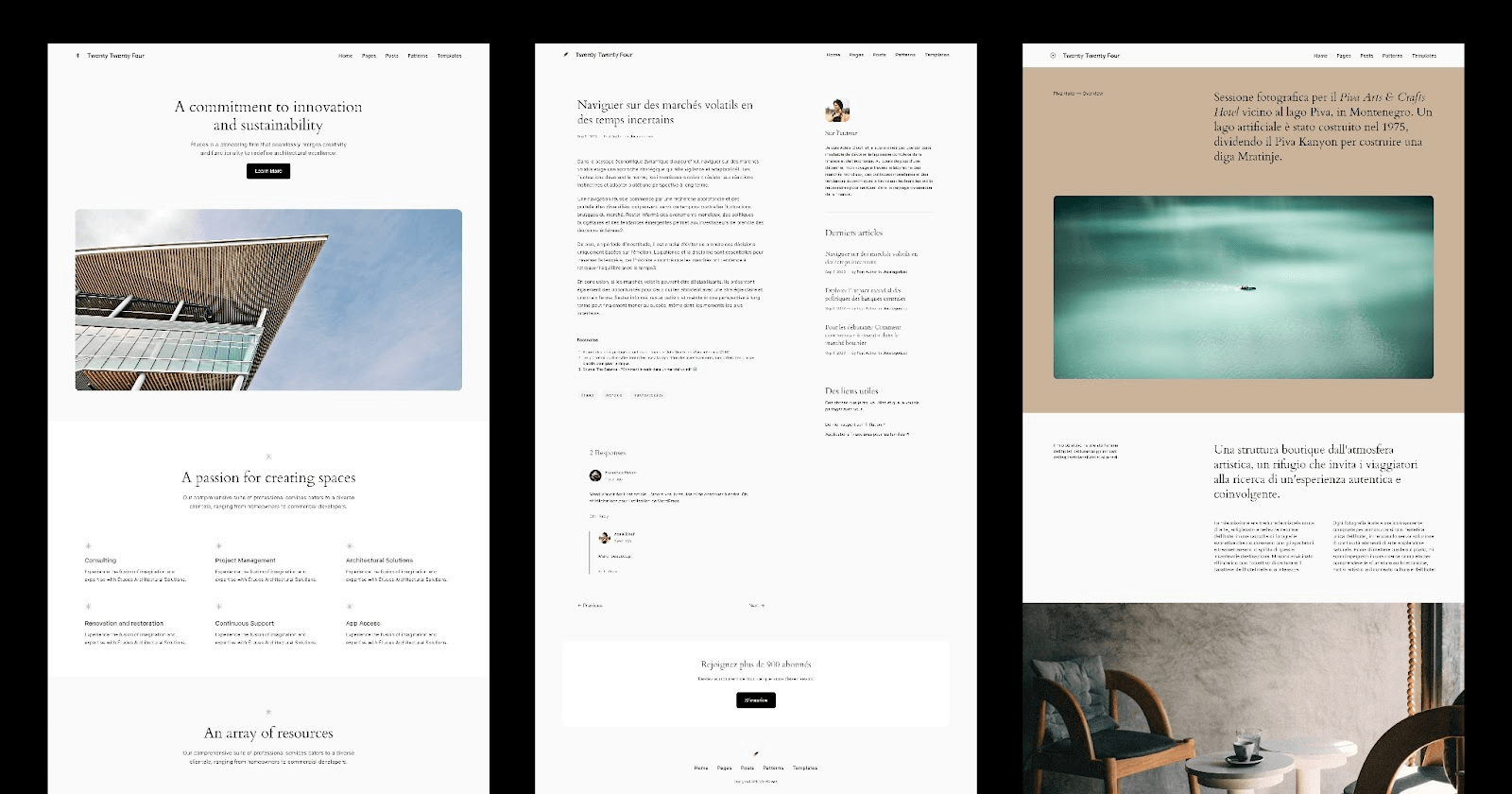 Contrary to the previous themes, the new theme does not focus on a single topic and aims to target a wide range of users, allowing them to create any type of website, no matter what the site is about.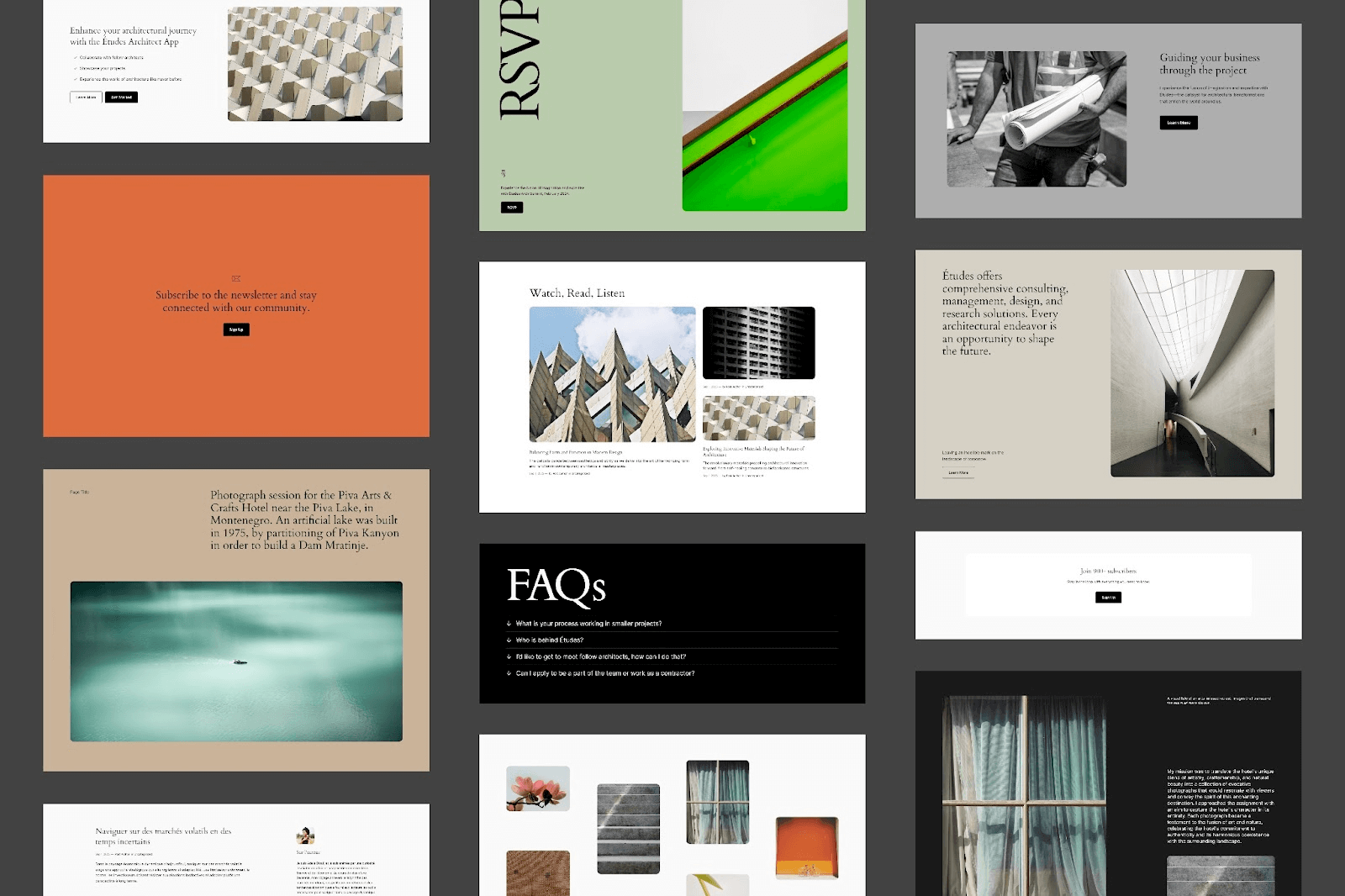 The WordPress team focused on three use cases. One for small businesses and entrepreneurs, one for photographers and artists, and one tailored for writers and artists. The plethora of available patterns and templates will allow you to create a unique result fitting a wide range of needs.
Built-in LightBox Popup to enlarge your images
WordPress 6.4 introduces a fantastic enhancement for image handling. With the new native Lightbox Popup feature, you will be able to showcase your images in a more visually appealing and user-friendly way, without the need for a 3rd-party plugin. When visitors click on an image, it will enlarge in a pop-up window, allowing them to view it in detail without leaving the page. This feature is a great addition for photographers, artists, and anyone looking to showcase their visual content effectively.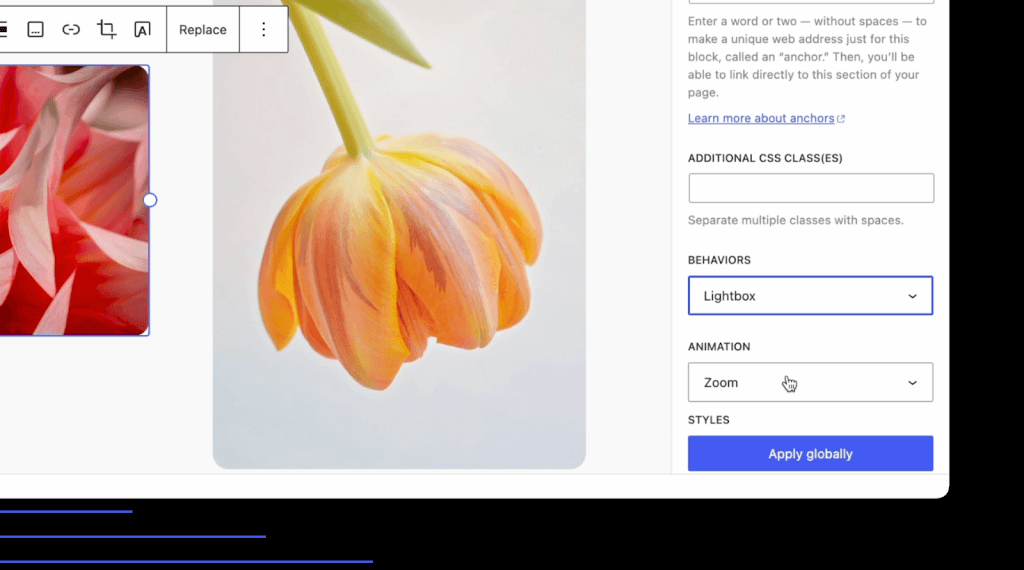 Support for background images on the Group Block
The group block in WordPress 6.4 now supports background images, giving you more creative control over your website's design. You can easily add a background image to a group block, allowing you to create visually stunning sections on your web pages. Whether you want to showcase products, highlight key information, or add a decorative element, the background image feature for the group block has got you covered.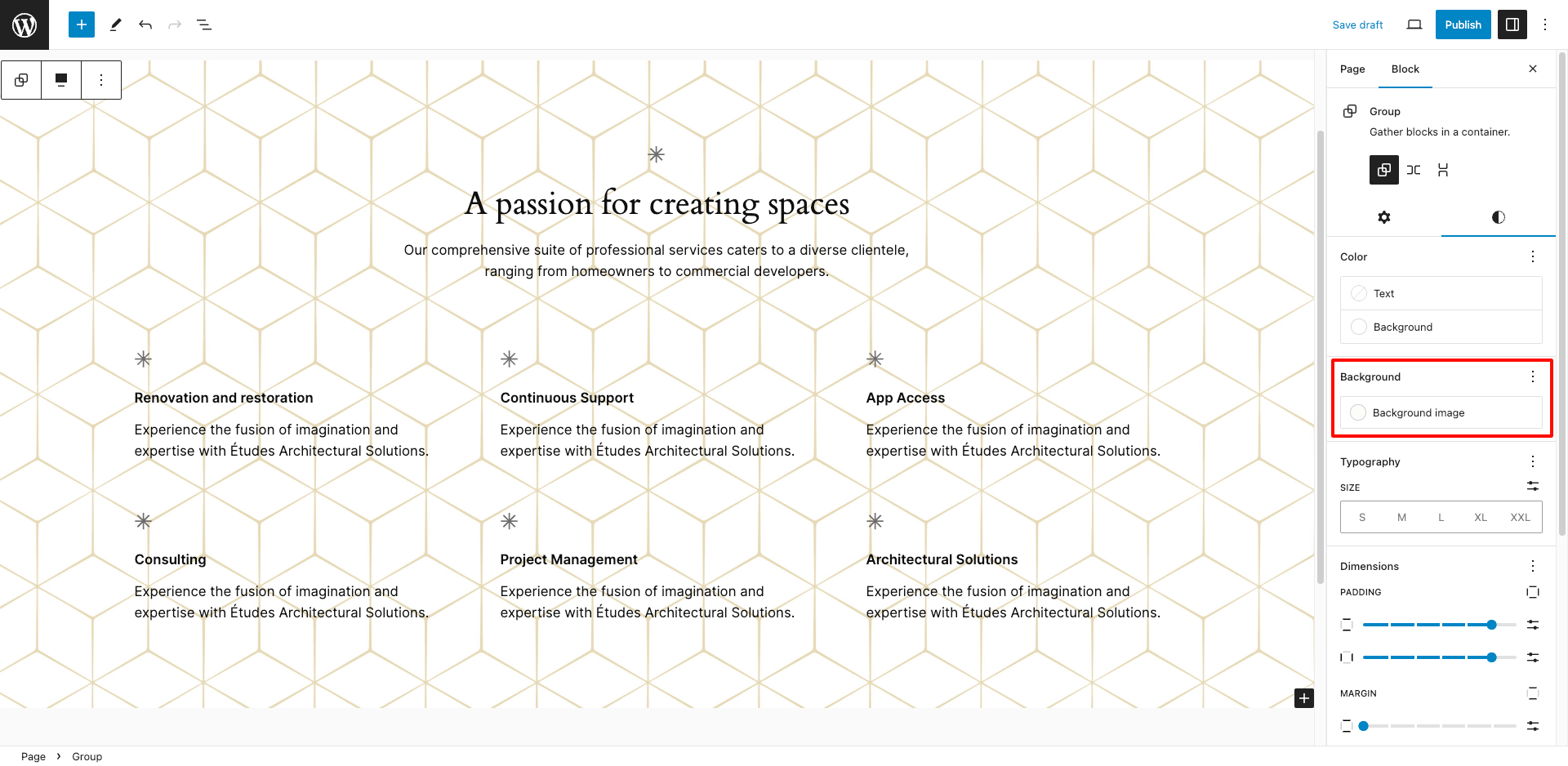 Block Hooks
WordPress 6.4 introduces block hooks, a robust new feature that expands the flexibility of block themes, taking inspiration from the well-known concept of WordPress Hooks. When activated, plugins gain the ability to automatically insert blocks in relation to other blocks within content. For instance, you can have a 'Like' button block automatically placed right after the 'Post Content' block.
Although primarily aimed at developers, Block Hooks significantly enhances the user experience by simplifying block usage and offering more options for customization and control over the placement of automatically inserted blocks. To facilitate this, a new block inspector panel called 'Plugins' has been created, ensuring that creators can easily add, dismiss, or reposition Block Hooks to suit their preferences.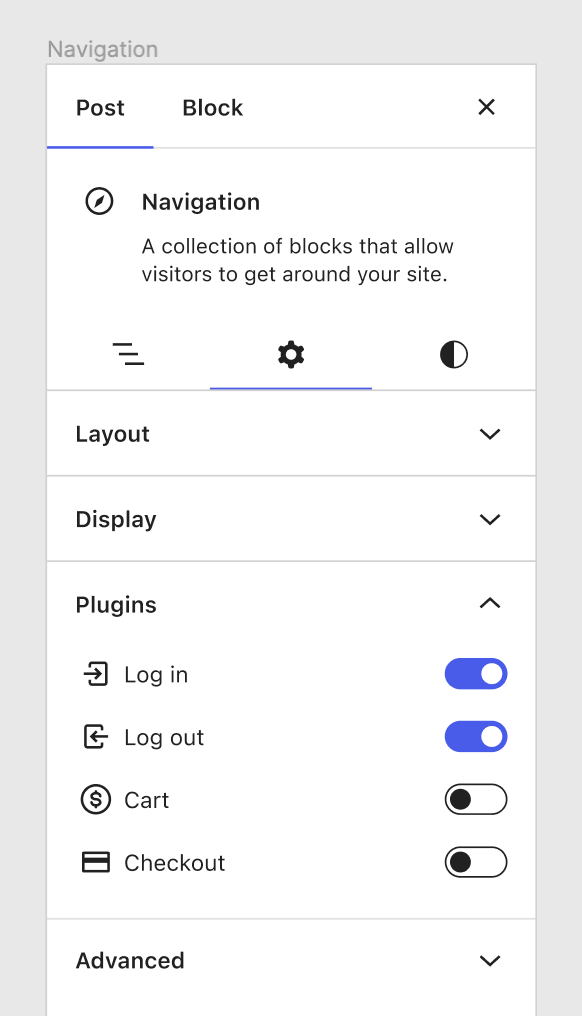 Command Palette Improvements
WordPress 6.3 introduced the command palette, a new way to quickly navigate between your posts, pages, templates, and more from within the site editor.
In WordPress 6.4, the command palette gets a significant upgrade. The improved command palette provides a more streamlined and efficient way to navigate and execute various commands within the WordPress dashboard. With its enhanced search functionality and intuitive interface, you can quickly access and manage different settings and features with ease.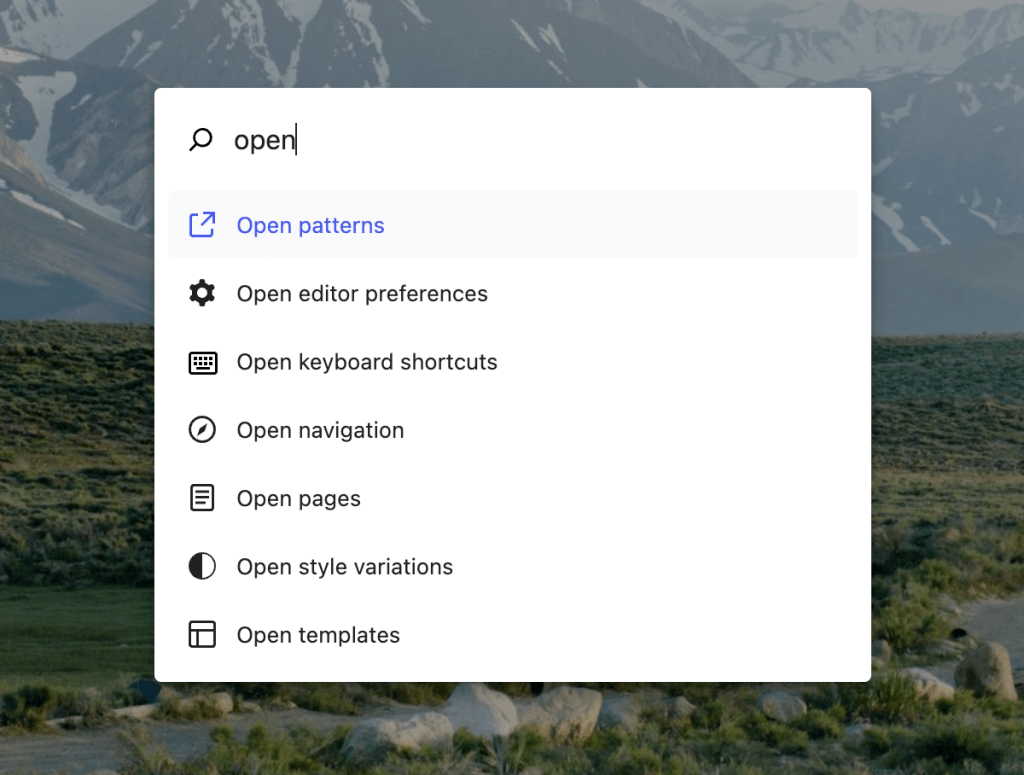 List View Enhancements
The outline/list view in WordPress 6.4 gets a revamp, making it more user-friendly and informative. With the new outline/list view, you can easily navigate through your content and get a clear overview of the structure of your page.
The very first change you'll notice is that you can now rename Group blocks directly from the List view.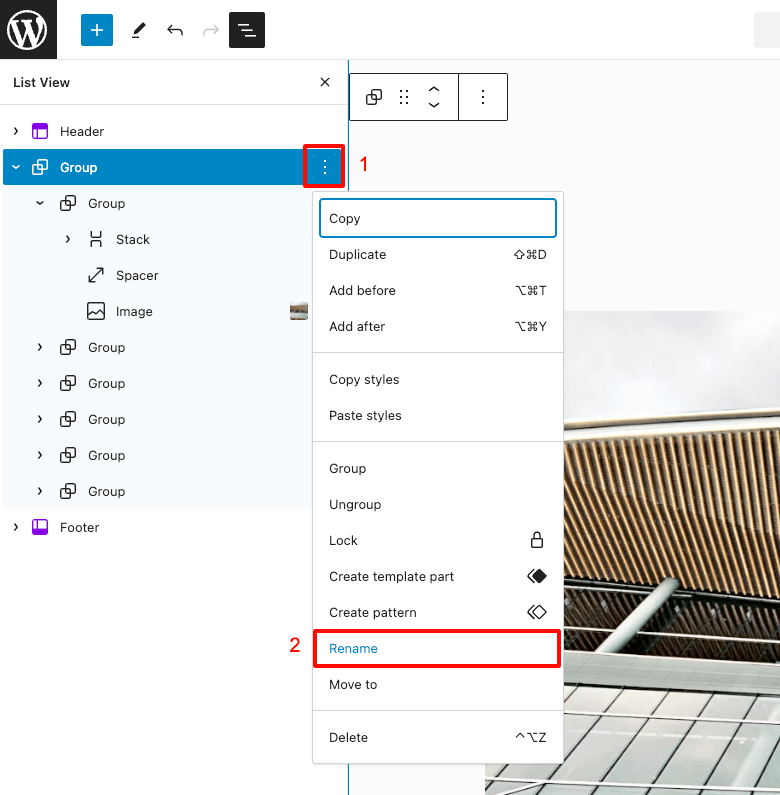 Furthermore, when viewing image-related blocks, such as the Image or the Gallery block, you will now be able to see a preview of the images that are attached to the block.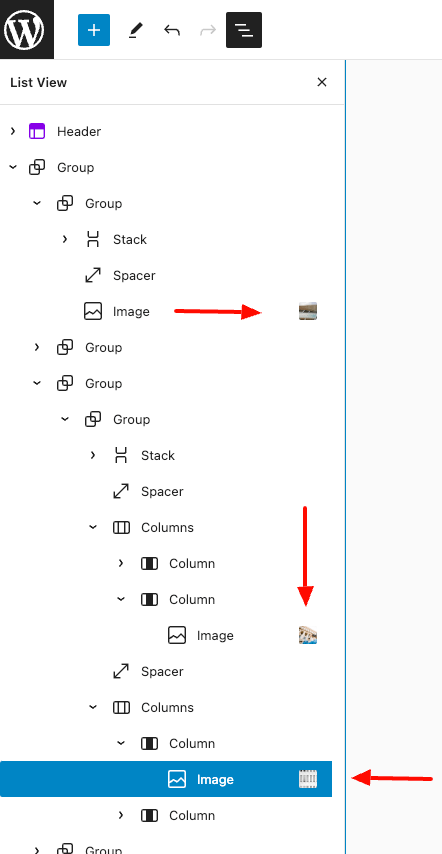 Block Toolbar Improvements
WordPress 6.4 brings improved toolbars for parent and child blocks, making it easier to manage and customize nested blocks. With the enhanced toolbars, you can quickly adjust settings and properties of both parent and child blocks, allowing for more precise control over the layout and styling of your content. This enhancement streamlines the process of creating complex page layouts and improves the overall editing experience.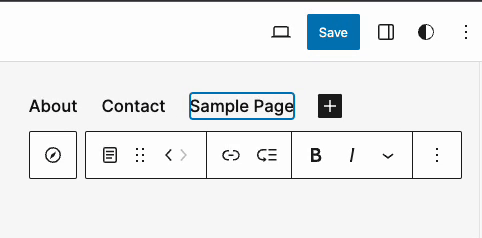 Open in New Tab Updates
Link preview in WordPress 6.4 now includes the option to open links in a new tab. When adding a link to your content, you can choose to have the link open in a new tab, ensuring a seamless browsing experience for your users. This small but handy addition gives you more control over how external links are opened and improves the user experience on your website.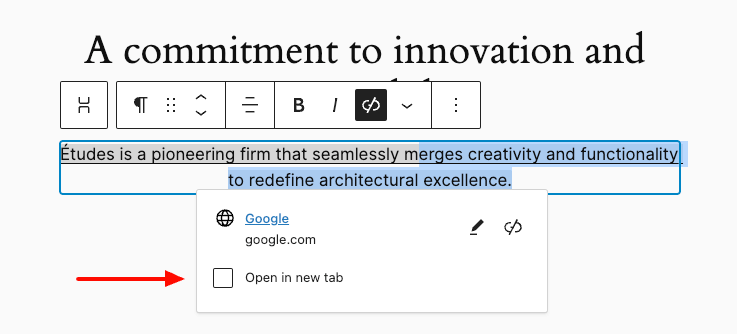 New Features for Patterns
WordPress 6.4 introduces improved pattern management, making it easier to discover, use, and manage patterns in the block editor. With the new pattern management system, you can browse through a collection of pre-designed patterns, customize them to fit your needs, and easily apply them to your content. This feature saves you time and effort in creating visually appealing layouts and designs, allowing you to focus on crafting engaging and compelling content.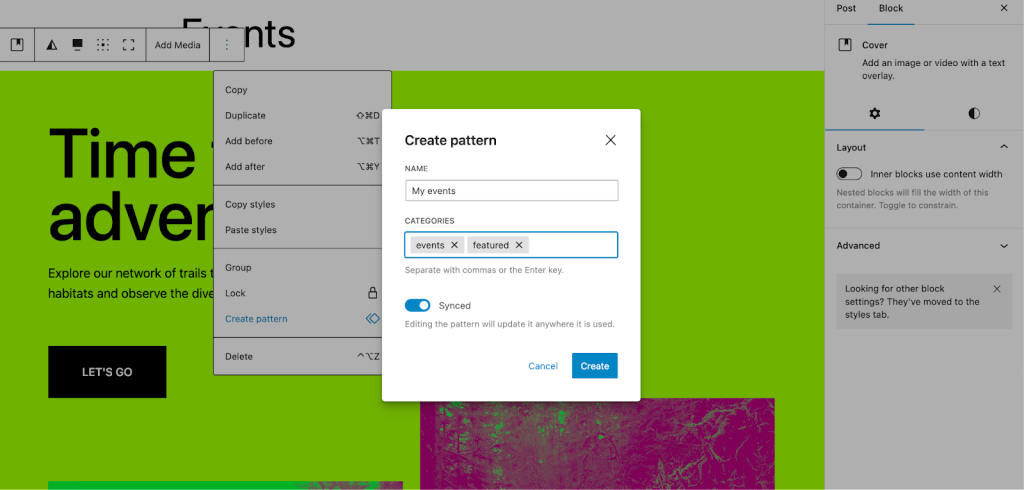 Conclusion
WordPress 6.4 brings a host of exciting updates that will undoubtedly enhance your website-building experience. From the new default theme Twenty Twenty-Four to the improved image handling with Lightbox Popup, these features are designed to make your website more visually appealing and user-friendly. The improved command palette, block editor enhancements, and block hooks provide more flexibility and customization options for developers. The revamped outline/list view, improved pattern management, and enhanced toolbars streamline the content creation process. So, get ready to upgrade and explore the power of WordPress 6.4!