Welcome back to our monthly product news blog post for February 2023, where we keep you updated on the latest developments for our WordPress plugins. If you missed our January issue, check it out here for a recap of our previous updates.
This month, we have exciting news for our FireBox and FireBlock plugins. For FireBox, we've been hard at work designing new popup templates just in time for the recent Valentine's Day and International Women's Day celebrations. These new templates are perfect for businesses looking to engage with their audience and promote their products or services. We've also added the New/Returning Visitor condition, allowing you to target your popups to specific groups of users and maximize conversions.
For FireBlocks, we'd like to announce the addition of a new Gutenberg block - the AI Text Block. This cutting-edge feature uses artificial intelligence to generate high-quality content for your website. It's perfect for busy bloggers and content creators looking to save time and streamline their content creation process.
Table Of Contents
AI Text Gutenberg Block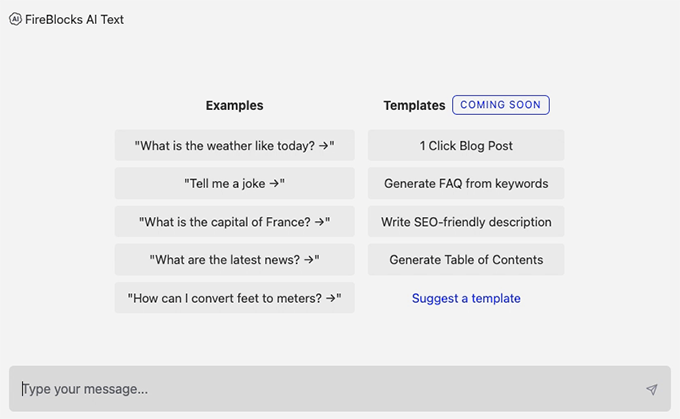 Moving on to FireBlocks, our collection of user-friendly Gutenberg Blocks, we are delighted to introduce the AI Text Block. This block is powered by OpenAI technology and allows you to generate high-quality text content for your website in just a few clicks. With this block, you no longer have to spend hours writing copy; let AI do the heavy lifting for you! To learn how to use it, visit the documentation page here.
In addition to the AI Text Block, we continue to provide you with essential blocks that make website creation a breeze. The Countdown Timer Block, Video Block, Map Block, and other user-friendly blocks are available to improve the user experience and make your website stand out.
New / Returning Visitor Condition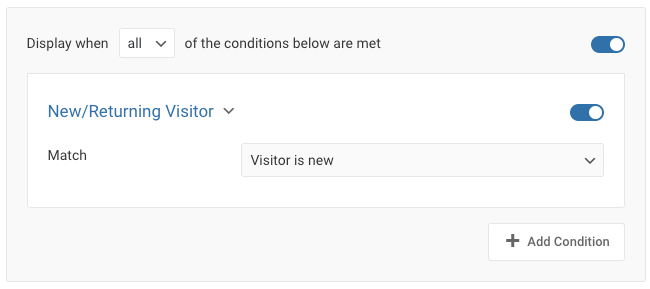 We're always looking for ways to help our users create better popups. That's why we're excited to announce that we've implemented a new condition for FireBox: the New/Returning Visitor condition.
With this new condition, you can choose whether to show your popup to visitors visiting your site for the first time, returning visitors, or both. For example, you can create a popup that welcomes new visitors to your site or offers a special promotion to returning visitors.
This will help you create targeted popups to engage your visitors and increase conversions. To learn more details, visit the documentation page.
Valentine's Day Popup Templates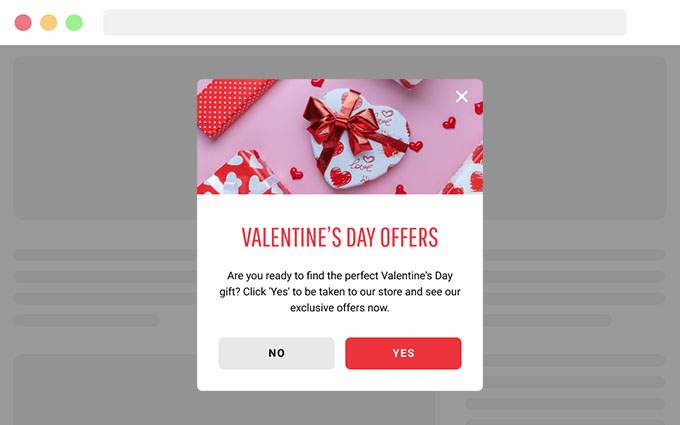 Creating popup designs from scratch can be challenging and time-consuming, so we update our library with new templates every month.
We celebrated Valentine's Day this February by adding new popup templates to FireBox. These templates were designed to help you create beautiful and engaging popups that capture the essence of this romantic holiday. Our Valentine's Day Popup Templates were a hit with our users, and we received positive feedback from those who used them on their websites. Whether you're a florist, a chocolatier, or want to spread love, we've got you covered.
If you want to drive sales and increase conversions on Valentine's Day, visit 11 Valentine's Day Popup Templates to Boost Your Sales in February
International Women's Day Popup Templates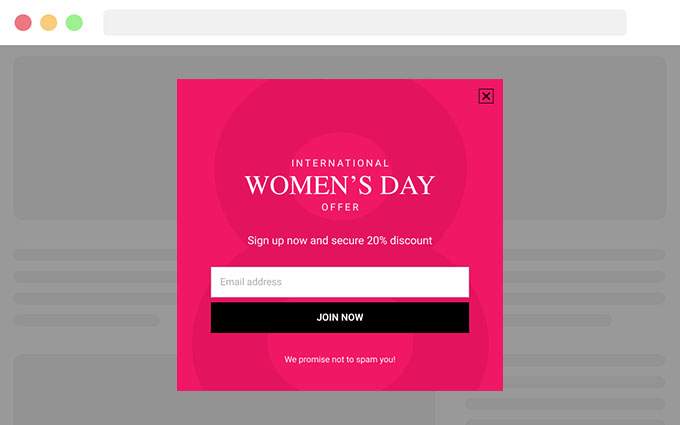 At FirePlugins, we believe in celebrating diversity and empowering women. That's why we created another set of popup templates exclusively for International Women's Day. Our templates are designed to help you create powerful messages that celebrate women's achievements, inspire action, and drive positive change.
Conclusion
We hope you are as excited as we are about these updates! Don't forget to sign up for our newsletter to stay up-to-date on all the latest news and developments from our WordPress plugins. With FireBox and FireBlocks, you have everything you need to take your WordPress website to the next level.