We continually work to improve our WordPress plugins. Adding new features, fixing bugs, and strengthening security will always be a priority. It is imperative that our plugins be updated in order to take advantage of these changes. Learn how to safely update our plugins by following these instructions.
There are actually several ways to update WordPress plugins. The most common way is to go to Plugins > Installed Plugins and look for the plugins that have updates available. These are easily recognizable as they are highlighted and stand out from the rest of the plugins in the list.
They will look similar to this: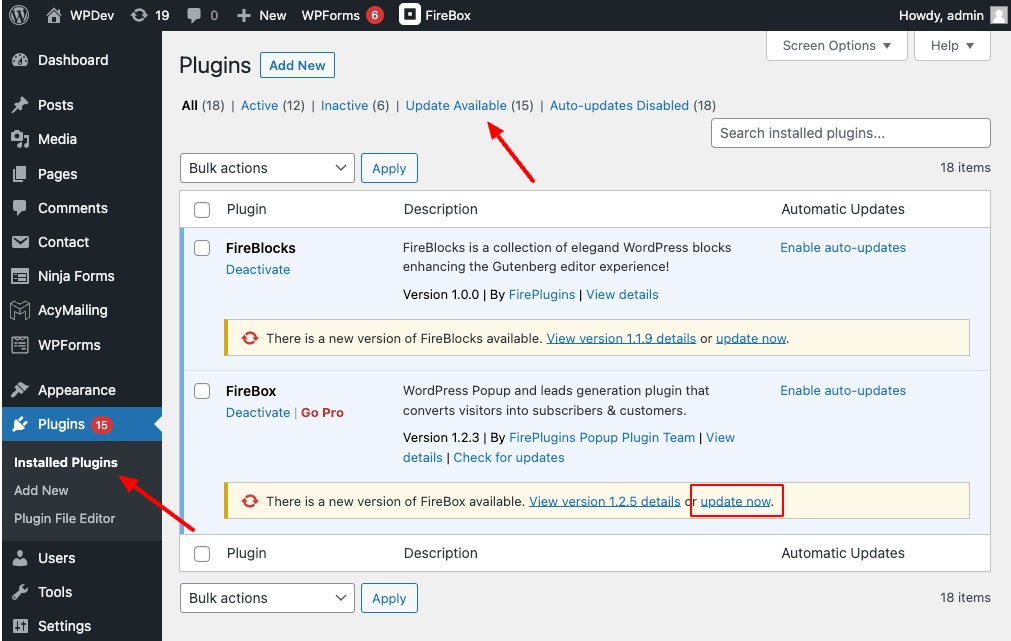 Simply click the update now link in the plugin's description to proceed.