How to show a popup after X seconds (Time Delay)
FireBox popup plugin makes it super easy to trigger popups on a time delay. Delay the appearance of a popup to allow visitors to browse the site first.
To show a popup X seconds after the page has fully loaded automatically, follow the steps below
Log into your WordPress backend, and go to the FireBox plugin.
Click to edit an existing popup or create a new one.
In the popup settings, go to Behavior -> Trigger Point
Set the Trigger Point to Page Load
In the Delay option that appears below, set how many seconds you would like the popup to appear after the page has fully loaded. For instance, if you want to automatically display the popup 5 seconds after the page load, enter 5 as shown in the picture below.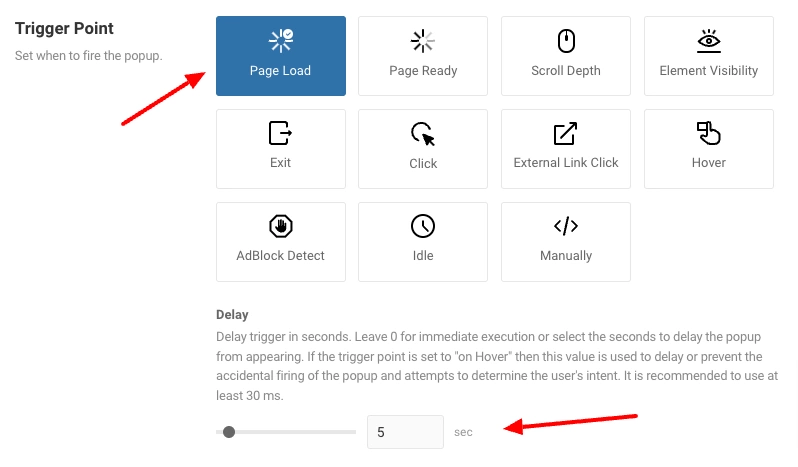 You're done! Now your popup will be appear with the set time delay.