How to show a popup to specific Referrer Domains or URLs
FireBox popup plugin makes it super easy to target users who have been referred to your site from another specific website (the referrer) and specifically from certain domain names or URLs. Referral URL Detection is a perfect option to display extra-engaging popups or sticky bars to your visitors based on their referral source.
Let's see how you can make this happen using the Referrer Condition.
Log into your WordPress backend, and go to the FireBox plugin.
Click to edit an existing popup or create a new one.
In the popup settings, go to the Publishing Rules tab
Scroll down to the Advanced section
Click to enable the Referrer URL condition
Select the Referrer URLs you would like to target. FireBox comes with a pre-defined list of popular website apps to help you get started.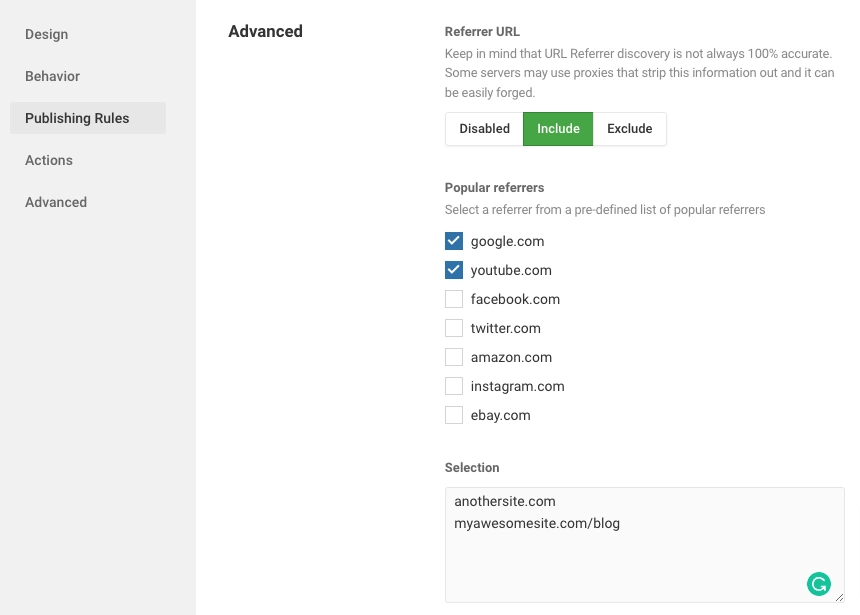 You're done! Now your popup will only show up when the user is referred from the selected referrer sites or URLs.