How to show a popup to specific countries
You can use FireBox to specifically show a popup to visitors physically located in a specific country. This is rather useful when you want to show location-based offers.
Let's see how you can show Geo-targeted popups using the Country condition.
Go to the FireBox plugin in your WordPress backend.
Click to edit an existing popup or create a new one.
In the popup settings, go to the Publishing Rules tab
Scroll down to the Geolocating section
Click to enable the Country condition
Finally, select the countries you would like to show the popup.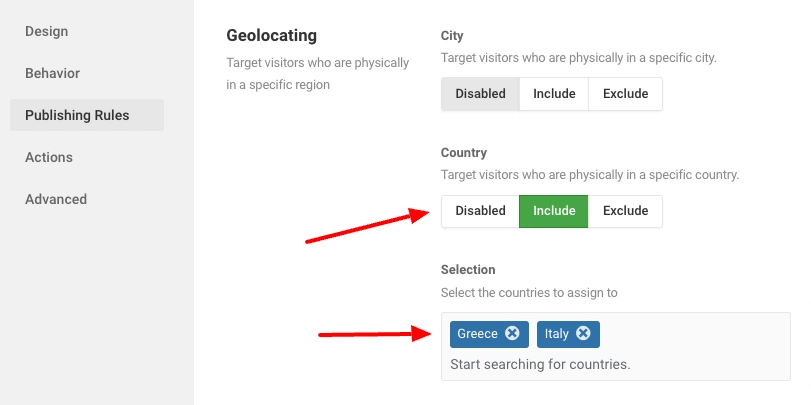 You're done! Now your popup will only be displayed to users based on the selected countries.
Note
FireBox finds the country of your visitors' IP addresses using the MaxMind GeoLite2 Country database which you are advised to update it at least once per month.