How to Activate Geolocation Features
To be able to use FireBox's geolocation-based display conditions like Country and City conditions, you must first activate the Geolocation feature.
Let's see how to make this happen.
Create a Free MaxMind Account
FireBox geolocation detection is based on the MaxMind GeoLite2 database. To be able to use it, you will need to create a Free MaxMind account (no purchase required). Sign up for a MaxMind account
Create a MaxMind License Key
After successfully logging in, go to the left navigation menu > Services > Click on My License Key and then click on Generate new license key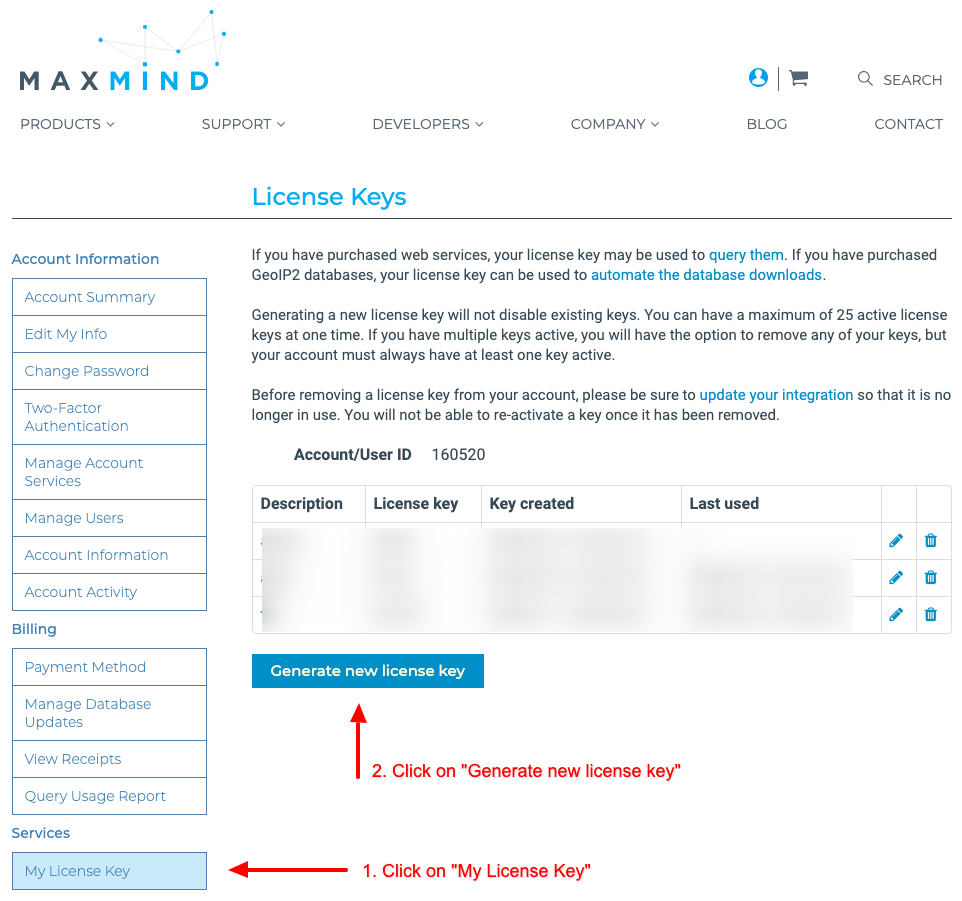 Enter your description for the license key, select Yes on Will this key be used for GeoIP Update?, select the Generate a license key and config file for use with geoipupdate version 3.1.1 or newer. and click the Confirm button.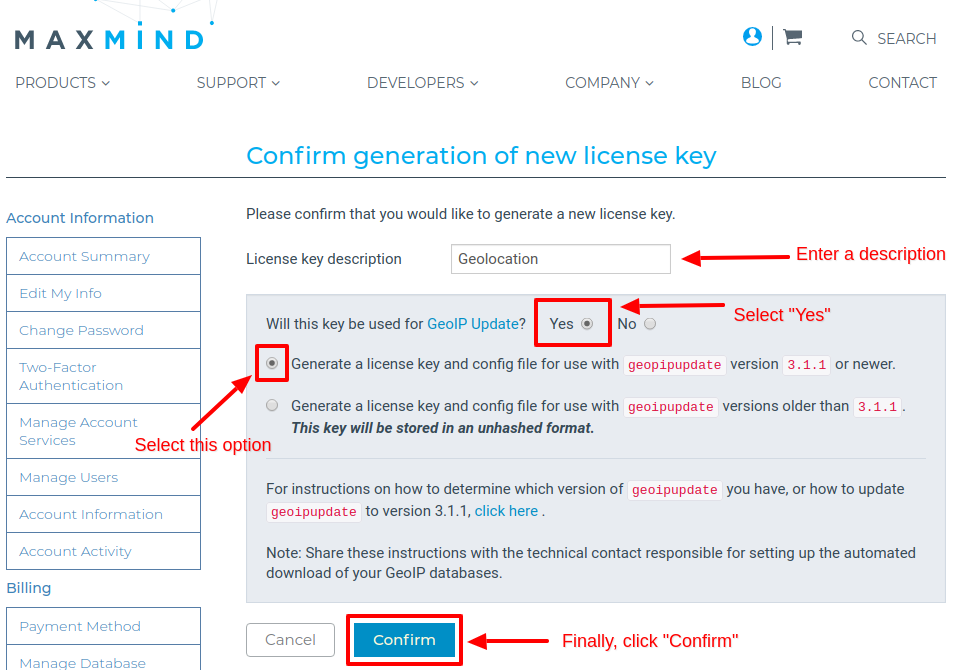 Copy License Key to FireBox Settings
Copy the License key found on the submission page as seen in the screenshot below: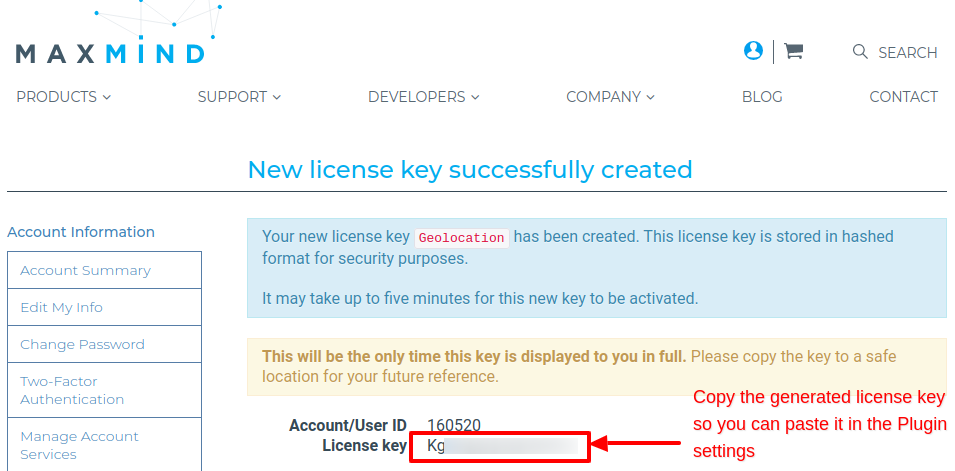 To add the license key in the plugin's settings and Update Database, navigate to FireBox > Settings > Geolocation and in the License Key field, paste the license key you copied earlier.
After pasting the field, you can now click the Update Database button to update the GeoIP Database.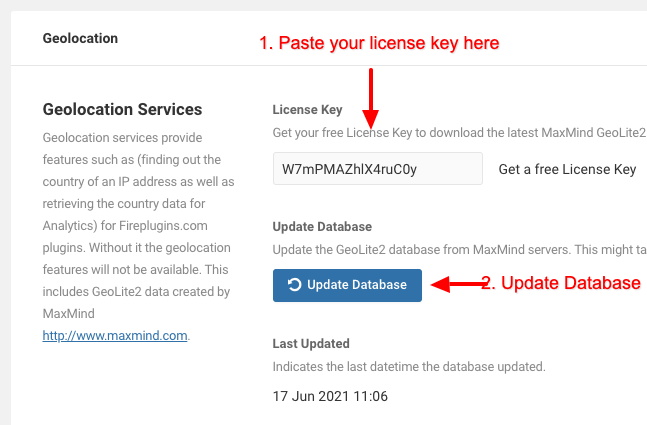 Frequently Asked Questions
How accurate is the method provided in the plugins?
The GeoIP feature located within FireBox is not always accurate and is not to be trusted fully as other means of geolocation such as GPS or other mobile technologies even though not all geolocation services provide perfect accuracy.
Since the plugin detects the visitor's IP Address, it can often be spoofed or altered without any means of knowing the real IP Address.