To create your first Popup with FireBox follow the steps listed below:
Navigate to the left-hand side menu.
Click on FireBox.
Finally, click on New Box.
You are now on the FireBox Editor.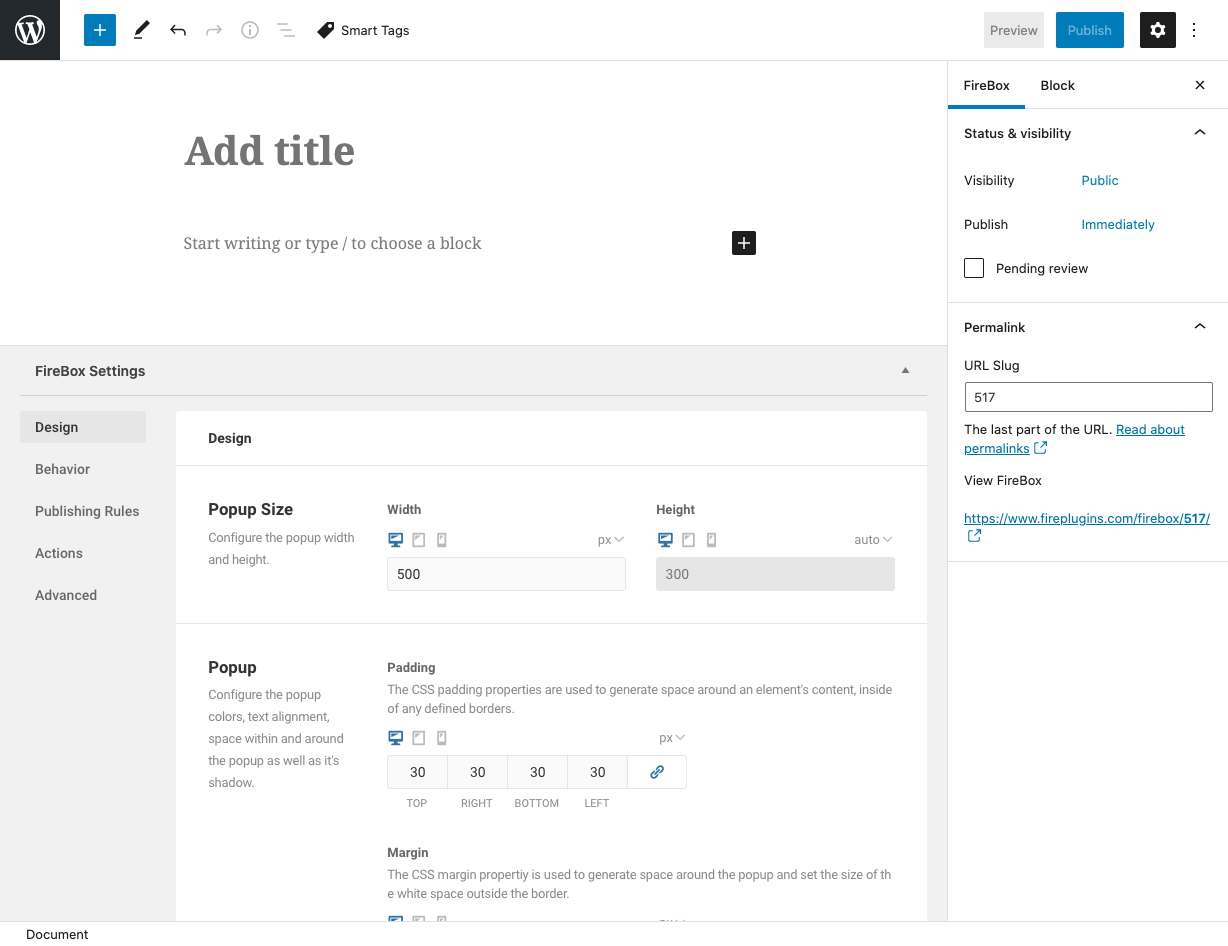 Name your Popup
Select blocks or patterns to populate your popup.
Below the block editor, you will find all FireBox settings under the FireBox Settings section. Here you can customize how your popup looks and feels. The possibilities are endless!