How to create a Fullscreen Popup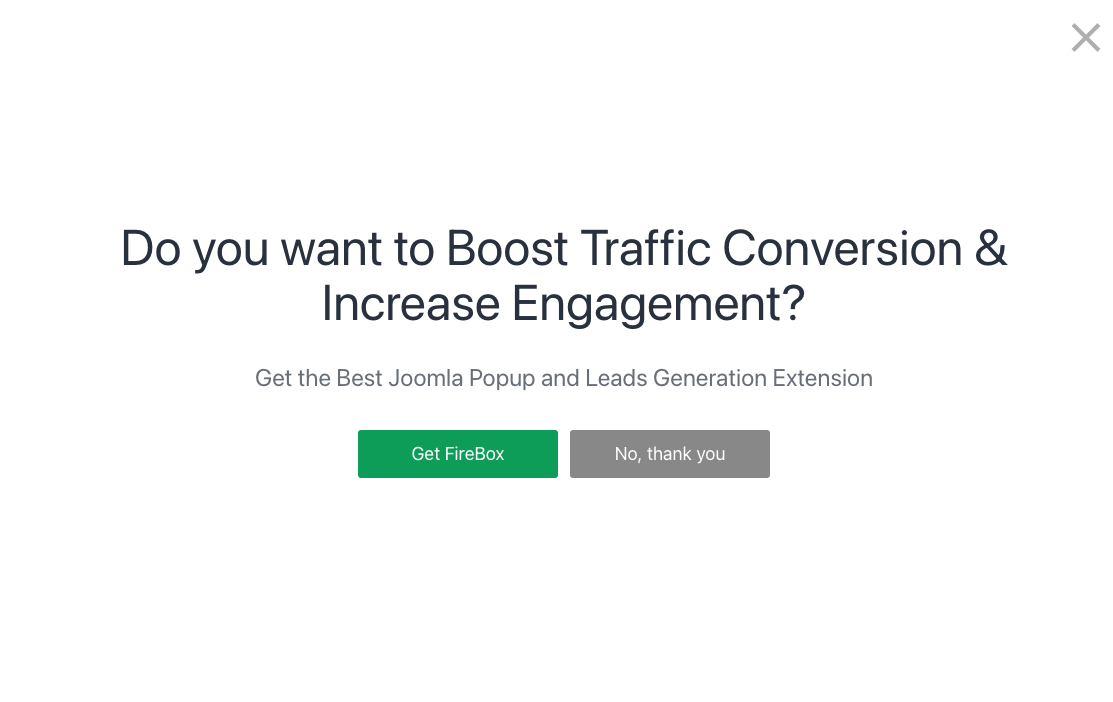 To create a fullscreen popup that covers the entire browser from top to bottom, left to right with a delay of 10 seconds until it appears.
The steps listed cover how to set it up:
Go to FireBox > Dashboard
Click on "New Popup"
Select "Blank Popup"
Set the title/contents of your popup
Design Tab

Set the width/height to 100% for all devices.
Set Text Position to "Middle Center" or customize it as you see fit.

Behavior Tab

Set the Trigger Point to "Page Ready".
Set the Delay to 10.

Set your desired Publishing Rules
Publish the popup
You now have a Fullscreen popup, enjoy!