Once you have finished customizing your popup, it's time to see how it looks on your site. FireBox utilizes the Block Preview which allows you to preview any draft Popup on your site before you make it public and available to your users.
To preview your popup follow the steps below:
Click on Preview on the top right of your FireBox edit page.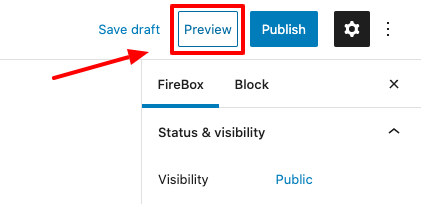 Click on Preview in new tab.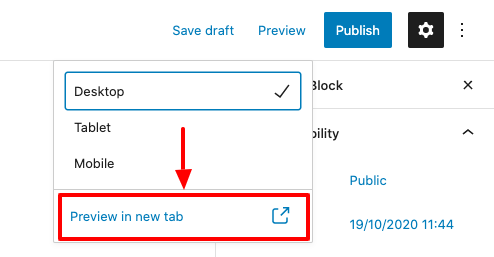 A new tab will open in your browser where FireBox will load in a hidden page, only visible to you.