The Menu Item Publishing Rule is useful for the times when you want to assign your popup to specific menu items or to entire sub-trees of the menu item tree.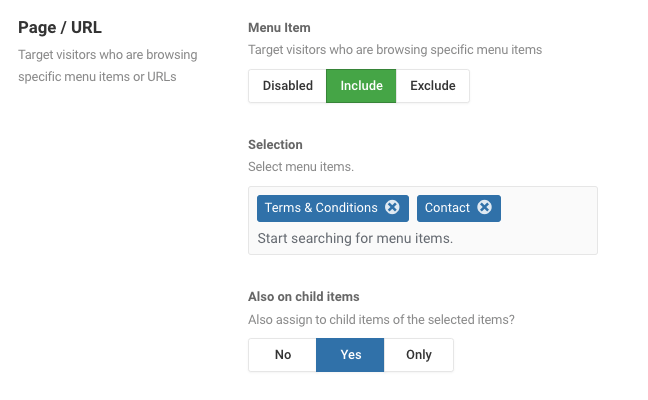 Options
In the table below you can see which options are available to setup the Menu Item Rule.
| Name | Description |
| --- | --- |
| Selection | Select menu items. |
| Also on child items | Also assign to child items of the selected items? |
Use Case
You can imagine that the most common use case for the Menu Item selection is when you want to select just the homepage so that the popup will not be displayed in any other places of your site.