The Custom Post Type Rule
The Custom Post Type Rule allows you to display your popups on all posts of a custom post type. An example would be on all posts, pages or a custom post type named "Products" that display all my products.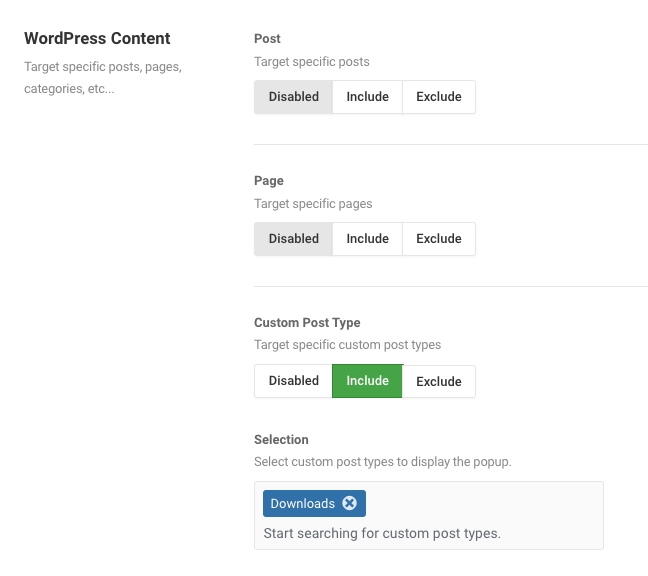 Options
In the table below you can see which options are available to setup the Custom Post Type Rule.
| Name | Description |
| --- | --- |
| Selection | Select custom post types to display the popup. |
Use Case
A common use case for the Custom Post Type Rule is when we want to display a specific popup (i.e. a sales popup regarding a promotion we are running) across all my products. In order to achieve that, we need to select the respective custom post type where all the products are stored (i.e. Products, Downloads, etc…).